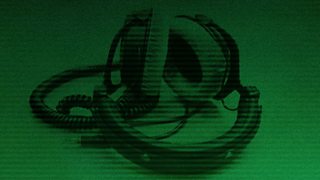 Basic binaural recordings have been around for decades, but now BBC Research & Development have developed ground breaking software that can take the many sound files used in a drama, such as dialogue, music and sound fx, and apply the same binaural effect with them combined. (Don't worry if that means nothing to you – read on! All will be explained!)
And so in the past year audiences have been able to enjoy a number of radio dramas in binaural sound and more recently, the BBC offered its spectacular film version of A Midsummer Night's Dream in binaural sound.
So, what exactly is it? What are the implications for writers and does it have a downside?
We caught up with Catherine Robinson (Innovation Lead, BBC Wales) who told us all about it…
BBC Writersroom: What's this binaural business that so many people seem to be talking about?
Catherine Robinson: Stereo is like going to the theatre and something is being presented to you. But binaural is like stepping onto the stage and the action is happening all around you. It's hyper-realistic, 360 sound for headphones. Binaural recording won't work on a stereo – you have to wear headphones to appreciate it.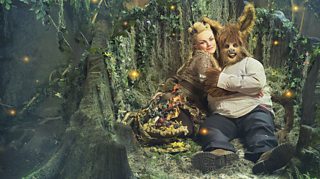 Embracing the future… Binaural television has arrived!
BBC WR: Can you tell me - in terms a layman would understand - how it works?
CR: The distance between our ears and the shape of our head makes sound scatter around our face. Those two things are called the HTRF, or the 'head-related transfer function' and they give us the ability to pinpoint sound in a particular direction.
In terms of sound engineering, we started with mono which is just one single source. Then we progressed to stereo, which is two sources. When blended together you get a blend of the left and right. And binaural is the next level. It's still stereo. It's two sources, but you've factored in those two HTRF things - the distance between your ears and face scattering - and when added into a computer onto a sound it gives you the ability to pinpoint exactly where the sound is coming from.
BBC WR: A lot of people call it 3D sound!
CR: Absolutely.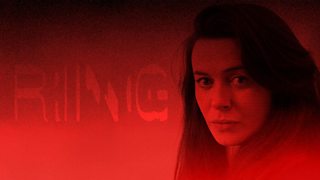 Ring starring Eve Myles (above) was available with a binaural sound mix.
BBC WR: So, let's look at a real world example. Tell me about Ring.
CR: Okay. Ring is a radio drama for BBC Radio 4 that went out on Hallowe'en as part of their Fright Night theme. It's based on the Japanese horror tale by Kôji Suzuki. You've probably seen the film. So, we decided to record it in binaural. 360 sound for headphones. What this essentially meant was that we had a normal stereo mix go out on FM transmitters and a binaural stereo mix that people could consume online. They could plug into their computer or tablet or whatever with their headphones and have this really spooky, immersive experience. They could really feel they were inside this drama.
BBC WR: And you can use binaural for TV, as well?
CR: Yes. We recently completed a binaural sound mix for Russell T Davies' adaptation of A Midsummer Night's Dream. There was a binaural mix available on Red Button that gave you a really rich, 3D immersive sound mix. It gave it a big sound. It gave it a huge amount of space. It creates this really engaging listening experience.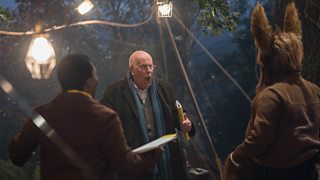 This'll be available in binaural? I don't believe it!
BBC WR: What are the implications for writers?
CR: Writers should think in stereo. Think about things can be laid out between left and right. We now have the ability to lay things out 360 in the audio world, so writers! This is giving you a whole new landscape to write for!
BBC WR: Does it have a downside?
CR: Well, I guess in terms of Ring I think the downside was, the space it gave the drama took away from the intensity of the feeling we wanted in the stereo mix. We wanted it very intense and very close and the lesson we learnt from that was that we could have explored the dynamic range of space a bit more. It sounded too spatial for us. Binaural just needs to be utilised in the right way.
BBC WR: And of course it lends itself beautifully to 360 video…
CR: That's something we're working on. Being able to have your video coming from all directions using a virtual reality headset… You can also create binaural recordings to come from those directions as well.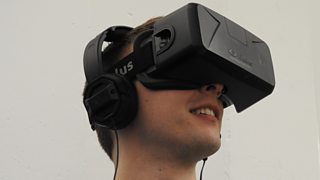 Binaural sound + VR visuals = mind-blowing potential.
BBC WR: What's the future for binaural?
CR: Hopefully people will listen to A Midsummer Night's Dream and they'll think that was a great mix. Not really understand why, but when they go back to normal sound they'll say, 'I want that immersive 360 sound! That was better!'
Big thanks to Catherine Robinson! And you can find out more about binaural sound and experience it for yourself in this special look at A Midsummer Night's Dream.
Additionally, there's a fascinating take on binaural broadcasting over at the BBC's Research & Development site where you can also find a useful blog on incorporating 3D sound production into a Virtual Reality experience.