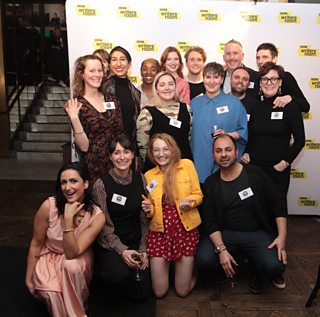 The Comedy Room writers at BAFTA (Photo credit: Kwame Lestrade)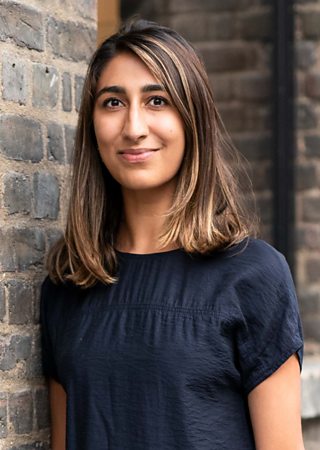 Radhika Sanghani
Radhika Sanghani
Radhika Sanghani is an award-winning freelance features journalist who writes regularly on women's issues and social affairs for The Telegraph, Daily Mail, The Guardian, Grazia, Glamour, BBC Three and Cosmopolitan. She is the author of two coming-of-age novels, Virgin and Not That Easy, which tell the comic story of a young woman's sexual exploration. The novels have been published in 13 countries and turned into an online TV series, for which Radhika was a consultant. She is currently working on her third book.
Radhika is also a regular guest on TV and radio shows, from Good Morning Britain to Sky News, and a TedX speaker. She is a body positive campaigner who launched the viral #sideprofileselfie movement to celebrate big noses, and a part-time yoga teacher. Radhika is also the founder of a Nail Bar pop-up scheme where volunteers give manicures to elderly women struggling with loneliness.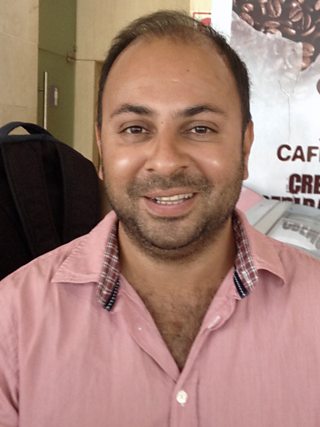 Ravi Chand
Ravi Chand
Ravi Chand studied media, design and communications at Richmond upon Thames College, specialising in video production, journalism and media theory.
After college, Ravi entered the television industry as a production assistant, working across various genres, including the David Dimbleby's India documentary, light entertainment show Robot Wars and television commercials for Chinese and other Asian broadcasters.
Ravi left the television industry four years later, seeking different life experiences outside media, and was initially employed as an administrator for Asylum Immigration and Social Services.
After that, Ravi created experimental short films in his spare time, while concurrently running his own videography business for special events, serving as producer, director, editor and cameraman.
Ravi then moved into a sales environment, working for Neil Stewart Associates, promoting their central government conferences for premiers Tony Blair and Gordon Brown. After this, Ravi decided to travel around the globe for a few years as a teacher in a range of countries, from Ukraine to India, before returning to the UK to work in the not-for-profit sector as a Data Officer.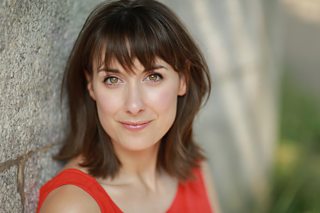 Katie Bonna
Katie Bonna
Katie Bonna is a writer and performer. Her one-woman show All The Things I Lied About won the 2018 Off West End Award for Most Promising New Playwright following runs at the Paines Plough Roundabout (Summer Hall, Edinburgh 2016), Soho Theatre and a UK tour in 2017. Dirty Great Love Story (co-written with Richard Marsh) won a Fringe First Award in 2012 following a sell-out run in the Pleasance Dome. The show transferred to Soho Theatre, 59E59 Theaters in New York and most recently to The Arts Theatre in London's West End in January 2017.
Paper. Scissors. Stone. won a Live Lab Bursary from Live Theatre Newcastle in 2017 and a Highly Commended award at VAULT Festival 2018. Recent credits include The Rules (a Long Project commission for LAMDA drama school) and The Try Hards (a devised show for the University Of Worcester Touring Theatre course). Katie is currently developing a new one woman comedy The Real Deal. Her plays are published by Methuen and Oberon.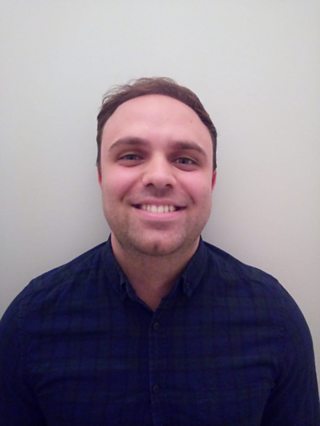 Chris Cockerham
Chris Cockerham
Chris Cockerham is a North of England based writer and is at best the fourth funniest person he knows.
After years of writing in his free time, having written a number of novels and screenplays, he has recently decided to pursue this passion more seriously.
He is proud of being northern, and would love to be a part of creating a greater presence of television based in the region, which he feels has been quite underrepresented in recent times. He is looking forward to being a part of such an exciting opportunity and developing his writing.
Chris is something of a TV veteran, having appeared as a non-speaking extra on A Touch of Frost, for a total of around three seconds, when he was fourteen. He has a black belt in Judo, and an interest in board games, which he also enjoys designing.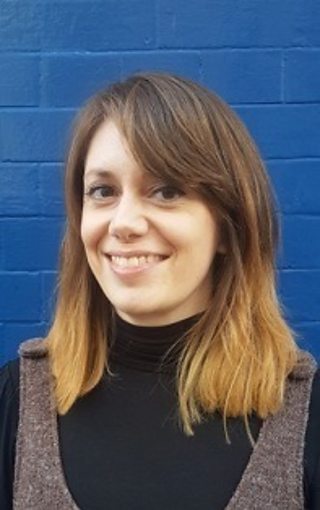 Amy Xander
Amy Xander
Amy Xander is originally from Dorset but has lived in London for the last ten years. She had always wanted to try stand-up comedy, but ignored this ambition by attempting to write a novel for several years, until finally taking the plunge and telling her first joke on stage at the end of 2017. It didn't go as badly as she thought it would, and in 2018 she was a semi-finalist in the So You Think You're Funny new act competition.
This year she took her first stand-up show to the Brighton and Edinburgh Fringe festivals. She's written jokes and sketches for Newsjack, Newsjack Unplugged and The Now Show on Radio 4, and her sitcom pilot was recently awarded the runner-up prize in the David Nobbs Memorial Trust competition. She is equally surprised and ecstatic to have joined Comedy Room!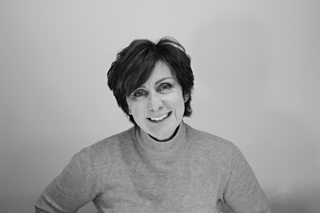 Helen Parkinson
Helen Parkinson
Helen Parkinson trained at the Drama Centre, before workingas an actress, voice over, director and producer in theatre for many years. She also devised and adapted new material, notably The Sensualist which transferred for a short run in the West End and, more notably, made a profit. After a small hiatus (two children), she obtained a Master's in Writing for Stage and Broadcast Media with two darkly comic scripts and a critical reflection on Heidegger and 'What makes us, human beings, the kind of creatures that can make and comprehend jokes?' Not exactly a barrel of laughs, but hugely enlightening.
Subsequently, she worked as Literary Associate at Theatre by the Lake, reading scripts, developing new work and judging the Cumbrian Playwright's Award where competition was stiff (well, most of the participants were over 70).
More recently, she had three short plays produced in London, a short story published and directed a short piece at Edinburgh Festival. Weary of how short everything was, last year Helen decided to change tack and write a full-length TV pilot and discovered how much fun it was to work outside of the restrictions of two actors and a one set.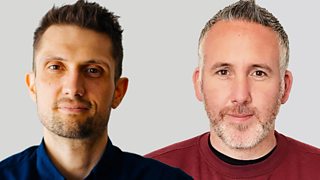 John Hickman & Stephen Robertson
John Hickman
John Hickman is a screenwriter based in North Shields, who has written for various TV shows such as EastEnders, Doctors and The Dumping Ground.
He's currently developing a number of film and TV scripts, including work with Clerkenwell Films and Lime Pictures, as well as several comedy projects with long-term co-writer, Stephen Robertson.
Formerly a social worker, John has a PhD, with a focus on the onscreen fictional depiction of looked-after children.
Stephen Robertson
Stephen Robertson resides in Whitley Bay, a coastal town, not far from where he was born, in Newcastle upon Tyne. Having studied Art in college Stephen went on to University, the result of which was a degree in Animation and Film and a new partnership with his long-time collaborator and writing partner, John Hickman. They moved back to the North-east and went on to form their own production company.
Stephen has written and directed a number of short films and sketches and is currently co-directing his first feature – a low budget comedy horror film- again in collaboration with John Hickman. Over the years, Stephen has freelanced as a graphic artist, illustrator, cartoonist and has also dabbled in Stand-up comedy.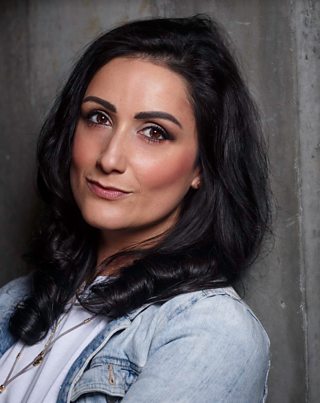 Zara Janjua
Zara Janjua
Zara Janjua is a Scottish-Pakistani TV presenter, journalist, actor and comedian. She began her career as a print journalist before moving into news presenting and reporting on national news programmes. Zara has presented RTS award-winning daytime shows, cookery, sport and comedy programmes; recently hosting BBC Scotland's The Comedy Underground. Zara has written and performed in sketches on STV's Late Show and regularly performs stand-up in comedy clubs and festivals around the UK. She was nominated for Scottish Comedian of The Year in 2018 making it to the semi-finals. In August she performed and presented a variety show at the Gilded Balloon at Edinburgh Fringe.
As an actor, she has appeared in theatre productions Spamalot, The Commitments and Die Fledermaus. She has appeared in adverts and global campaigns for Liz Earle Skincare. Zara recently moved to London to work in TV production as a producer and director. This year she celebrated an NTA win on ITV's This Morning team. She is currently working as a producer and director within a creative agency and continues to do corporate and charity event hosting, after dinner speaking and commentating.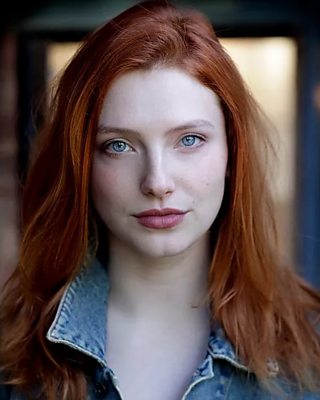 Claire Rammelkamp
Claire Rammelkamp
Claire Rammelkamp is a writer and performer from Bristol. She studied English at Oxford University and then became part of the first all-female cohort of the National Youth Theatre, where she formed her feminist theatre company, Wonderbox, associate company at both The Space Theatre and Greenwich Theatre.
Her play A Womb of One's Own headlined the King's Head's Playmill festival and received the Charlie Hartil Special Reserve Award for a run at the Pleasance at the Edinburgh Fringe. The play was nominated for the inaugural Popcorn writing award alongside Bryonny Kimmings and was a finalist in the Sit Up awards. Claire's collection of short comedies, FFS!, was aired as a radio play on BBC radio Bristol and was performed to critical acclaim at the Space Theatre.
Her play The Night is currently being developed for BBC Sounds. Her writing explores the themes of queerness, taboo, female experience and filth.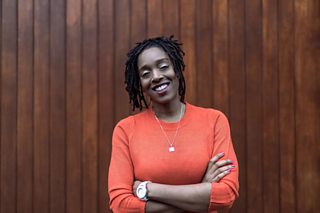 Athena Kugblenu
Athena Kugblenu
Athena Kugblenu is a 2017 nominee for the 99 Club Female Comedians' Bursary and a former BBC New Comedy Award Finalist. She has written for Radio 4's News Quiz, The Now Show and multi cultural sketch show Sketchtopia.
In 2017 she performed at the Johannesburg international Comedy Festival and followed that with her debut hour, KMT, at the Edinburgh Fringe. Her second celebrated hour was Follow the Leader, a political show with a personal twist. She's supported Daliso Chaponda, Nish Kumar and Fern Brady on tour.
A regular co-host of The Guilty Feminist, she also makes appearances on Radio 4 staples such as Comedy Club, Museum of Curiosity, Loose Ends and Will Gompertz's Arts Club. She the host of new podcast Keeping Athena Company, interviewing interesting people whilst eating fried plantain. It's a great excuse for her to eat fried plantain for work.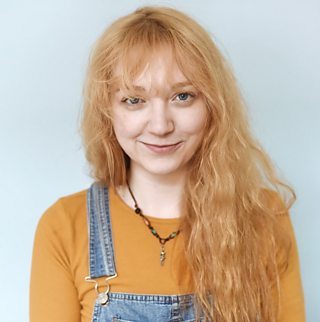 Bexie Archer
Bexie Archer
Bexie Archer trained as an actor at RADA, National Youth Film Academy, National Youth Musical Theatre and Almeida Young Friends. She has been acting professionally for five years and has performed on stages such as The St James Theatre, The Almeida, Theatre Royal Stratford East and Birmingham Rep. Bexie has also won Triforce Productions' MonologueSlamUk several times.
She graduated from The University of Salford's Comedy Writing and Performance BA (HONS) after completing the three year course in two. After starting out on the stand-up circuit , she won the Chortle Student Comedy Award 2018 and has since played venues such as The Pleasance Theatre, Warrington Parr Hall, Latitude Festival, The Bill Murray, London and The Frog and Bucket, Manchester.
She also has a background in writing, which led to working with Podium.me on Drama Shorts for radio, and DORA Productions on a full length radio play. She also has a sitcom treatment with Various Artists Limited.
In 2019 Bexie was shortlisted for the BBC Caroline Aherne Bursary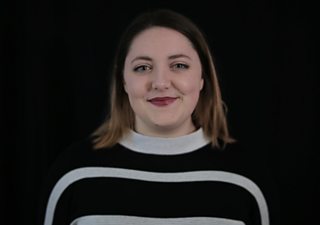 Emma Moran
Emma Moran
Emma Moran is a Northern Irish writer and comedian. Usually based in London, she is currently living in Manchester completing an MA in screenwriting. She began writing and performing sketch comedy and stand up while at UCL and took up a sketch show, Galpals, to the 2017 Edinburgh Fringe.
Since then she has been writing and producing comedy sketches for The Hook, a digital publisher, amassing tens of millions of views across Facebook and Youtube.
She is a cat person but acknowledges that dogs are also pretty great.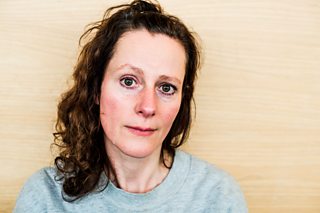 Catherine Dyson
Catherine Dyson
Catherine Dyson is a writer and performer based in South Wales. She is Associate Artist with RedCape Theatre company for whom she has written two plays, Be Brave and Leave For the Unknown and black comedy Thunder Road, both of which toured the UK. Thunder Road is touring the UK for a second time this year.
She is currently developing the next RedCape play, about women and protest through time. Other current work includes Transporter, a solo performance for ages 11+ performed in UK and India; and Future Girls, a commission from a school. For radio Catherine has written If We Were Fish (BBC Radio Wales). Short plays include The Red Hair and Tupelo (both for Dirty Protest) My Electric Soul (Sherman Theatre) and The Writer (part of a large outdoor promenade performance in the ruins of an abbey).
She was part of the Sherman New Welsh Playwrights programme 2016, and BBC Writersroom Wales 2018/19, through which she has developed a spec television script, an eco drama called Rain. Catherine is interested in how comedy can be a way of examining the more disturbing aspects of life and is delighted to be part of the Comedy Room 2019.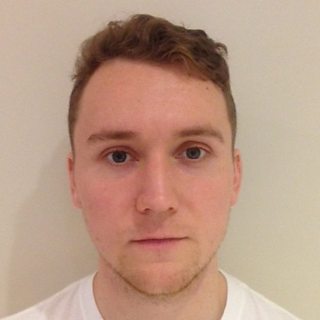 Robert Darke
Robert Darke
Robert Darke was raised in Claygate, a village south of London, where he lived with his parents and sister. He studied at the University of Leeds for 3 years, graduating with a 2:1, and somewhere, roughly in his first year of University, he began writing.
After University he decided to go travelling, as finding oneself in India seemed much easier and slightly more fun than finding employment in London.
He was a student on the National Film & Television School's 'Writing and Producing Comedy' course from January 2018-June 2019.
He currently resides in Tooting, and is pleased to have joined the BBC Writersroom's Comedy Room last September.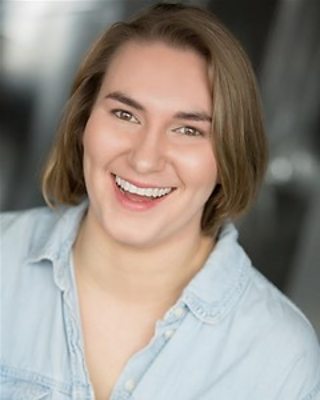 Eva Scott
Eva Scott
Eva Scott is an actor, writer and theatre maker from Sheffield but currently betraying Yorkshire by living down in London.
She began writing on finishing her acting training at LAMDA in 2017. She was a finalist for the BBC's Caroline Aherne Bursary in 2018 and subsequently took part in the London Comedy Writers Group at the BBC.
Eva is currently working on various solo writing projects whilst also collaborating with Maude Theatre Company on their upcoming production, Penny.
Her acting credits include Trial by Laughter (Watermill Theatre & UK Tour), Coronation Street (ITV) and Good Women (Edinburgh Fringe).