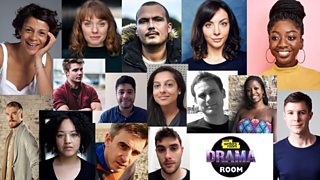 Drama Room 2018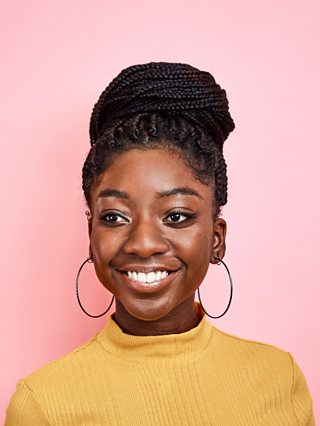 Eno Mfon (Photo Credit Oliver Rudkin)
Eno Mfon
Eno Mfon is a Writer, Performer and Director. Her debut one-woman show 'Check the Label' had sell out performances at the Bristol Old Vic and Talawa Firsts and was made into a short film for Channel 4's 'Random Acts' (watch here) in 2016, which went on to win Best Short Film at the 2018 Royal Television Society Awards. In 2016 her play 'Shipped', directed by Jesse Jones, played in Bristol for ten nights. Eno's play 'The Tide', directed by Eva Sampson and produced by the Young Vic's Taking Part team, was developed in local schools and performed at the Young Vic by young people from across Lambeth and Southwark. Her most recent play 'Birdwoman' was supported by the Bush Theatre's Emerging Writers Group.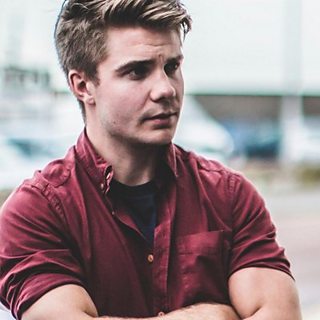 Greer Ellison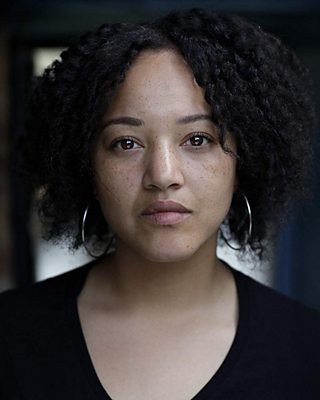 Isis Davis
Isis Davis
Isis's first stage play, the one-woman show 'This Is Who I Am!', was staged at the Edinburgh Fringe festival in 2012 and then moved on to Soho Theatre in 2013. Her first screen drama was entitled 'Draw', the pilot for which had a broadcast reading and won the Best Script Award at last year's British Urban Film Festival. Isis is currently writing a semi-autobiographical drama feature and a spec TV pilot, creating a brand new TV project with Red Planet, and developing 'Draw' as a 4-parter for TV with ASP Productions.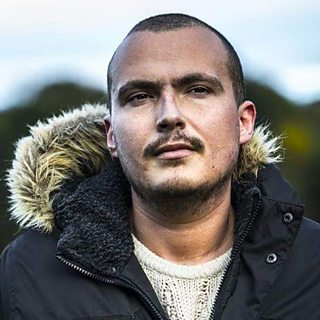 James Price
James Price
James Price is a self-taught screenwriter who was born and bred in Glasgow. He is passionate about telling authentic raw stories that are usually based on true events in or around his life. He was the writer of a BAFTA Scotland nominated short film and a nominee for BAFTA New Talent. He is currently working on several short films and getting his first feature off the ground.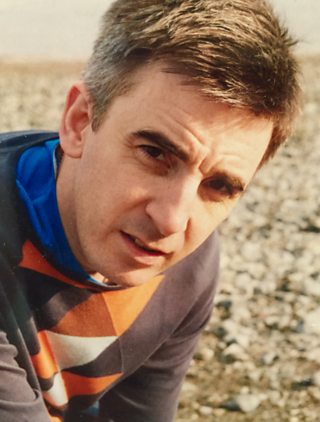 Jesse Schwenk
Jesse Schwenk
Jesse's most recent full length play, 'I'm Freddy X-Ray', was longlisted for the Bruntwood Prize for Playwriting 2015, organized in partnership with the Manchester Royal Exchange Theatre. His previous play, 'School Night', was shortlisted for the Wales Drama Award 2014 and two of Jesse's short film scripts, 'Cheeseylicious' and 'Clusterfuck City', were shortlisted for the It's My Shout Short Film Production Scheme (in association with BBC Cymru Wales and S4C). Jesse has most recently been working as writer with Bombastic dance-theatre and digital media company for young people creating and writing three mini-web series, 'Super-Local Heroes', 'Head in the Clouds', and 'Mystic Pet Shop'. Currently, Jesse is writing and developing a theatre show entitled 'Adam and Barry Are Getting Married'.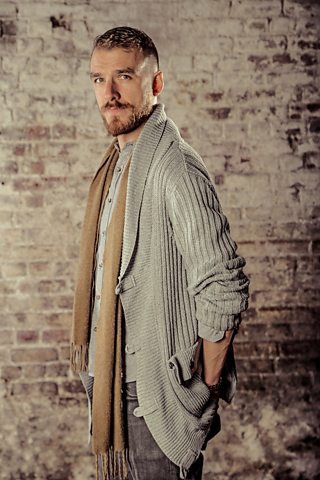 John O'Donovan (photo credit: Amit and Naroop)
John O'Donovan
John O'Donovan's work has been read and staged in the UK at The Old Vic, Old Red Lion Theatre, New Diorama, Southwark Playhouse, Theatre503, Arcola Theatre and RADA, as well as in Ireland at Druid Theatre, the Abbey Theatre, Project Arts Centre and Glór. A former member of the Old Vic 12, Orange Tree Writers' Collective and Royal Court Young Writers' Programme, as well as the Abbey Theatre Playwrights Hub in Ireland, he has had stories and plays published in Verbal Arts Magazine, Crannóg and Bare Fiction. His debut play, 'If We Got Some More Cocaine I Could Show You How I Love You', opened at the Old Red Lion in August 2016, winning John an IARA award for Best Playwright, before touring Ireland and the UK in 2018.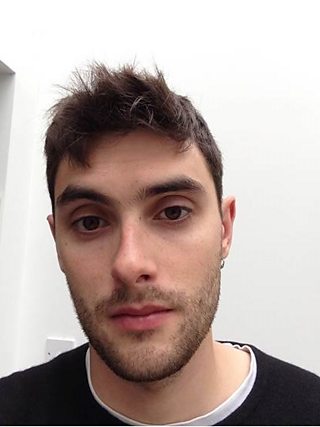 Joseph Charlton
Joseph Charlton
Joseph Charlton is a writer for theatre and screen from north east England. His last play, 'Brilliant Jerks' sold out at Vault in March 2018, and was given a 'Best Show' award by the festival.
His play 'Anniversary' was published in the literary magazine Arete in 2017, which has previously put out new work by Tom Stoppard, Patrick Marber, Nina Raine, and others. He has written for the Arcola theatre downstairs and had short work performed at Theatre 503, Greenwich Theatre, and Southwark Playhouse.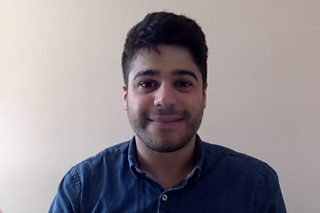 Joshua Azouz
Joshua Azouz
Josh Azouz' playwrighting credits include: 'Buggy Baby', 'The Mikvah Project' (Yard Theatre) '10,000 Smarties' (Old Fire Station, Oxford) 'Victoria's Knickers' (National Youth Theatre at Rose Bruford) and an audio play 'The Bike' (Royal Court/Pimlico Playground). Josh has been selected for writing groups at the Royal Court and the Bush, and has been on attachment at the National Theatre. In 2017 he wrote and directed his first short film, 'Sticky Toffee', starring John Sessions and Sarah Ridgeway. In 2012 Josh co-created the world's first comedy theatre show with an audience on exercise bikes, 'Sink or Shpin' (Bannatyne's Health Club Edinburgh, BBC culture show, Boom Cycle London).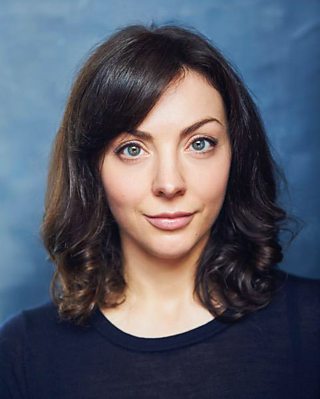 Naomi Sheldon
Naomi Sheldon
Naomi is an actor and emerging writer. Her debut play 'GOOD GIRL' received critical acclaim at the Edinburgh Fringe festival '17, winning Voice's Pick of The Fringe award. It then ran at the Vault Festival in February, where it won 'Show of the Week', and Trafalgar Studios throughout March 2018. Naomi also won Best Show in the Funny Women Awards 2017. She is currently developing 'GOOD GIRL' with Clerkenwell Films and recently wrote and starred in her first comedy short, 'RECALL FOR RANGE OF WOMEN'. Naomi has also been writing on a film with Andy Serkis for his production company Imaginarium.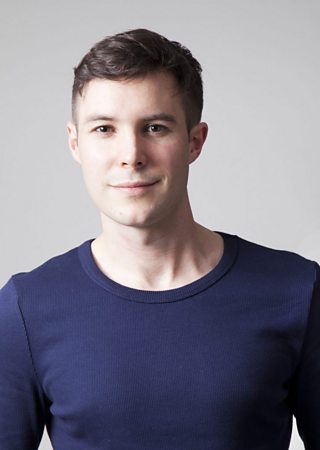 Patrick Cash
Patrick Cash
Patrick Cash is a writer and spoken word poet. He has written five plays, including 'The Chemsex Monologues' and 'The HIV Monologues', which are both published by Oberon Books. His plays have been produced in London, Paris, Berlin, Sydney and Dublin. As a poet, he has performed at Shakespeare & Company in Paris, the ICA and Latitude Festival, and has released a single with the DJ/producer KDA.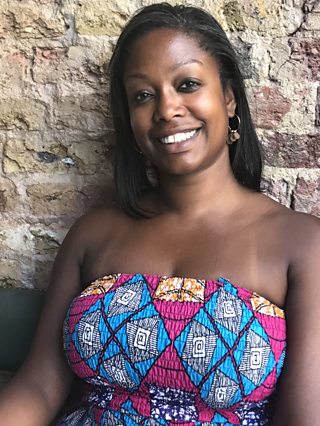 Paula Ogun
Paula Ogun
Paula studied African literature and the history of European mentalities at Sussex University. She worked as a TV researcher across factual programmes for several years before becoming a producer on the BBC Two documentary 'When Black Became Beautiful'. She moved into a successful career in PR, where she worked for the youth homelessness charity Centrepoint and promoted the BFI's Black World season. Now Paula combines managing an enhanced learning provision for autistic secondary school students with being a script writer. Paula hopes to give voice to the compelling characters and real-life stories that are often not seen in the mainstream media.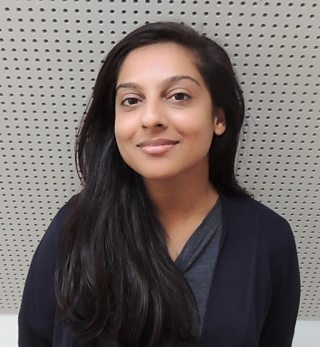 Rabiah Hussain
Rabiah Hussain
Rabiah's first full-length play, 'Spun', will be on at The Arcola Theatre from 27 June until 28 July 2018. Her short plays have been part of programmes with Theatre Absolute, The Bunker Theatre, RADA, Bechdel Theatre, Take Back Theatre and Three Pegs Productions. She was part of the Tamasha Playwrights programme in 2016 and has completed writing programmes with the Royal Court Theatre and Kali Theatre. Rabiah has performed poetry at venues such as Rich Mix, The Space Arts Centre, The Lost Theatre and at Brixton BookJam. Her poetry has also published in an anthology by The Asian Writer. Rabiah was a storyteller for Battersea Art Centre's London Migrant Stories project in 2016 and part of their What Keeps You Up At Night project. She is an alumnus of the B3 Media Talent Lab for upcoming BAME filmmakers. Her short film, 'Vapour', was made by Various Instances film company.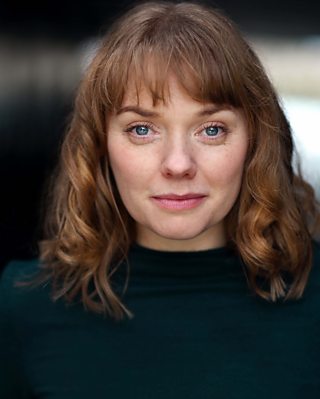 Samara MacLaren
Samara MacLaren
Samara's work includes a short film script; Adulting, which was shortlisted in 2017 by the BBC Writersroom as part of "The Break" for BBC Three; Bun, a short play which was performed by Stellar Quines as part of an event for 2017 International Day of the Girl; and a ten minute two hander, Female Extreme Cunning co-written with Nalini Chetty and produced in conjunction with Stellar Quines as part of "Untaught to Shine"; an initiative designed to empower theatre practitioners to write and develop their own work. This summer (2018), Samara's play "Ailsa Benson is Missing" will premiere at the Edinburgh Festival, directed by Marilyn Imrie and run from 2nd-25th August at the Assembly Rooms.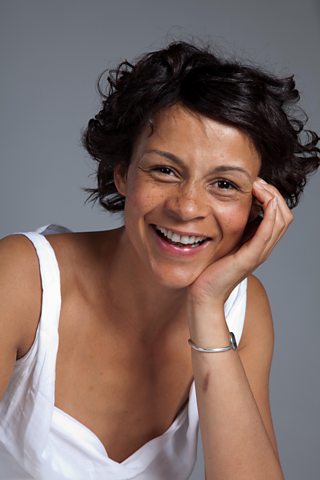 Sian Ejiwunmi-Le Berre
Sian Ejiwunmi-Le Berre
Sian studied English at Magdalen College, Oxford, and 18th Century Culture and Society at QMW. Sian has been a professional actress since she left school, with appearances ranging from Hollywood features, to Shakespeare's Globe, to a stint on Eastenders. She is also a composer and was embedded in both the black filmmaking, and the club-muso communities of the late eighties and nineties, and was often called on to trim and polish the scripts and treatments and books of others over the years. A little of her poetry and prose has been published. Sian is looking forward to honing her narrative voice, finding new stories to tell, new places to tell the stories she's been carrying in her head, and new people with whom to collaborate and learn from.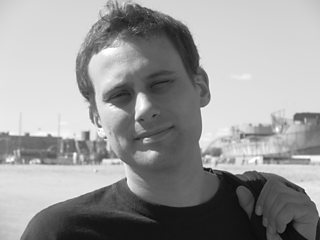 Silas Parry