InterConnected - Longlist Announced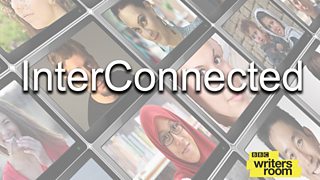 We received a record 6803 submissions for our InterConnected opportunity for short drama scripts to be filmed using video-messaging software during lockdown. Our freelance readers and the BBC Writersroom team have been busy reading and we are now delighted to announce the longlist of 50 scripts and their writers.
A Month of Sundays by Anna Mawn
And the Lilac by James Withey
Another World by Lizzie Nunnery
Apples by Cristen Caine
Behind Closed Doors by Lisa Martin
Cabin Cross Check by Aidan Fitzmaurice
Call The Parents by Philip Catherwood & David Hepburn
Cam Girl by Lulu Popplewell
Captive Audience by Emma Moran
Come Together by Sean Daniels & Katherine Grace Daniels
Commuter Experience by Munro Gascoigne
Companion Creations by Mark Skinner
Crazy, Covid, Love by Imogen Hunter
Divine Isolation by Greg Bond
Fix by Vanessa Schofield
Forgive Me, Father by Sam Moorhead & Mikey Fleming
Fred Gets Feedback by Jill Worsley
Hello Daddy by Candice Onyeama
How to successfully hide your virus from your anxious Asian mother! by Sharlin Jahan
InterConnected by Ben Cochrane
INTERCONNECTED:DAY 210 by Phoebe Eclair-Powell
Jenny Meets Jenny by Vanessa Kisuule
Just Heat by Gary King
Let's Kill 38 by Alannah Lewis
Logging On by Nicola Clark
Lone Star by Fred Martenson
Major Minor by Joe Gaminara
My One True Love by Emma Pitt
No Place Like Home by Will Davis
Odd Socks by Robert Duncan
One Important Question by Gruff Lovgreen
One Little Pebble in the Path by Kia Khalili Pir
Party by Alegria Adedeji & Jeremy Oyo
Permission to Lockdown by Jason Dawson
Perv by Jodie Ashdown
Psychic Overload by Amna Saleem
Salvation Calling by Sinead Collopy
Solitaire by Will Clempner
Stuart and Dumplings by Ian Winterton
The Apology by Lana Stone
The Backline by Phil Bond
The Covid Bandits by Joakim Benum
The First Inaugural Online Swimming Lesson (via Video Call) by Jacob Boyle
The Hit by Carys Thomas & Hanna Thomas
The Man at the Bottom of the Garden by Paul Blinkhorn
The Nine Lives of Kenny Rogers by Helena Sutcliffe
The Order of Goram by Lee Switzer
Two's Company, Three's a Houseparty by David Elliot
Waiting for Gerald by Christina Castling
Warlocked In by Will Close
Many congratulations to these writers. We're hoping to announce the top ten scripts next week.
We'd like to reiterate our thanks to everyone who took part. Unfortunately we're not able to provide individual feedback but we have put together some insight into why certain scripts stood out from the nearly seven thousand other entries on our blog.
InterConnected: Read a blog post with advice and tips for your writing
See a listing of other free-to-enter scriptwriting opportunities from the BBC and across the industry