Remember Me - writer Gwyneth Hughes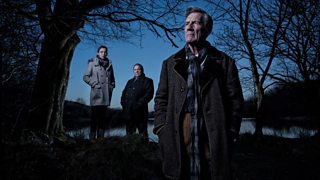 Jodie Comer, Mark Addy and Michael Palin star in Remember Me
What was your journey into becoming a writer?
I started out as a newspaper reporter, on the Sheffield Morning Telegraph. Then I went to Yorkshire Television to work on the local news programme. After that I became a director of documentary films. So I have always told stories, in different ways. Eventually I thought: I want to start making up my own stories! and I made the move into fiction. My first TV drama was an episode of the longlost and lamented "The Bill". I thought I'd arrived! But every step of the way is a struggle, and there is no short cut that I have found.
What advice would you give to anyone who wants to become a writer too?
Write something. Anything. But it must have a beginning, a middle and an end. There is no point writing bits of stuff, because the thing everyone is looking for is the ability to tell a story. That's the gold dust, and nobody can teach it. You just had to keep doing it. It's very very competitive, obviously, but I always think: someone's got to do these jobs - might as well be us!
Read the full blog post on the BBC TV Blog
Watch Remember Me on BBC iPlayer and find out more
Read Gwyneth Hughes' scripts for Remember Me in our online script library
Read Gwyneth Hughes' script for Five Days, Series 2 Episode 1
Read Gwyneth Hughes' script for The Girl, starring Toby Jones and Sienna Miller