The old Tiger Bay had a fearsome reputation for danger and debauchery. But if you dared to venture into the dockland streets, you'd stumble across the whole world in just one square mile. The laughter from the late-night Maltese cafes would echo down lanes full of Chinese laundries, Arabian tea houses and Caribbean dancehalls, where sailors from Cyprus, Somalia and Sierra Leone would be trying their luck with the local Welsh girls.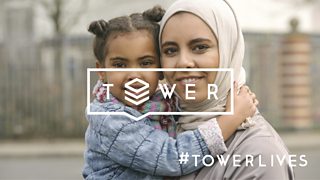 This melting pot gave birth to some of Britain's greats – Billy Boston, one of Rugby League's very best; the Deniz brothers, among the finest jazz guitarists the UK has ever seen ; Roald Dahl worshipped at the local Norwegian Church; and Paolo Radmilovic was Britain's greatest ever Olympian until Steve Redgrave wrestled the accolade off him.
It's said more than fifty languages were spoken in the old Tiger Bay, but in the 1960s this Welsh Tower of Babel was razed to the ground, replaced with concrete tower blocks and flats. This was the new Butetown estate. The area now looked as brutal and intimidating as its reputation.
Bordered on all sides by railway lines and fences, there's little reason for anyone who doesn't live in Butetown to walk through the estate. And for that reason, Butetown remains unknown to many who live in Cardiff. And what do people often do when confronted with the unknown? They fear it.
"Butetown is dangerous," they say. "It's rough, people down there don't work."
It's Butetown, but it could be Tottenham or Easterhouse in Glasgow - areas that are often talked about, but rarely heard from.
Why's that? Well, the press – the BBC included – are sometimes guilty of typecasting those areas despite their best intentions. We breeze in to talk about crime, dereliction or extremism, and then we disappear. Local people then become distrustful; they feel we have an agenda…that we've already made our mind up about them and their community.
As a result, they don't trust us enough to tell us about other issues in their lives, even if our ears were open to listen.
Next week (11-17 April), BBC Wales, 1XTRA, BBC Radio 2 and BBC News Online are collaborating on a project called TOWER to try to change that, by hearing the voices of the estate - in documentaries, self-authored news reports, comedy, spoken word and music.
We'll also be running a variety of workshops on the ground, offering tips on how to get into TV or how to make the most of social media. It's not about the BBC trying to be do-gooders, but rather about us doing what we should be doing – reflecting the stories of all communities in the UK, not just those it's easiest to reach and engage with.
It's a chance for people from Butetown to rise above the noise of everyone else's opinions and tell their own stories in their own words.
To keep up with all the content – search #towerlives