Manic Street Preachers' Generation Terrorists: Traci Lords, guest vocalist
Twenty years since the release of Manic Street Preachers' Generation Terrorists, we caught up with Traci Lords, the guest vocalist on Little Baby Nothing, one of the best-known tracks on the album.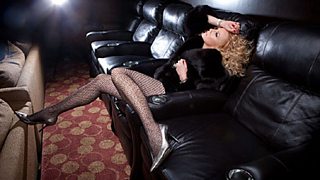 Traci Lords. Photo: Meeno
"I think it was a record exec by the name of Benjie Gordon whose idea it was to put me together with the Manic Street Preachers. I was 20-something, living in Hollywood and racing from audition to audition trying to launch an acting career and get a music career happening.
"I remember meeting this cool but bizarre man, Kim Fowley, and singing for him. Somehow the word got out that I was interested in music. I met Benjie and then ended up in London with the Manics.
"I remember Richey in particular. He was a very soft spoken sweet boy. It was very weird, later when I heard he had disappeared... makes me sad.
"I still listen to Little Baby Nothing. I love that song and I absolutely love the tone of my voice on that track. I would love to sing it live with the boys one day!"
Traci Lords is currently signed to Sea To Sun Records and has a single, Last Drag, which has been at the top of the Billboard Dance charts for several weeks. She also stars with Annalynne McCord and John Waters in the film Excision which just premièred at the Sundance Film Festival.
Feel free to comment! If you want to have your say, on this or any other BBC blog, you will need to sign in to your BBC iD account. If you don't have a BBC iD account, you can register here - it'll allow you to contribute to a range of BBC sites and services using a single login.
Need some assistance? Read about BBC iD, or get some help with registering.