Art meets science in new exhibition
A new visual arts exhibition that opened in Cardiff Bay today explores genetic studies related to mental health and the ways in which such research is relayed into the wider society.
Works by two artists, Julia Thomas and Rhys Bevan Jones, went on show this morning in the exhibition entitled Translation: From Bench to Brain at the BayArt Gallery in Cardiff Bay.
Both artists have interests in issues such as genetic studies related to mental health, classification, metaphor and representation, variability, identity, and 'big science'. The main theme of the exhibition focuses on how scientific research is translated from the laboratory environment into social consciousness, and what ethical side-effects this may create.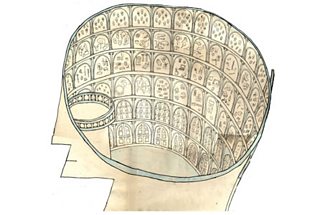 Palas y Meddwl - Memory Palace by Rhys Bevan Jones. Image courtesy of the artist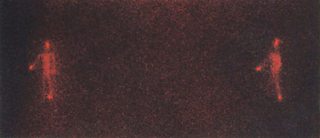 Detail from Big Science I by Julia Thomas. Image courtesy of the artist
The exhibition is part of the broader Economic and Social Research Council (ESRC) Festival of Social Science Week, which runs from 29 October to 5 November. It is a collaboration between the ESRC Centre for the Economic and Social Aspects of Genomics (Cesagen) and the MRC Centre for Neuropsychiatric Genetics & Genomics.
There are two events running this week in conjunction with the exhibition, both of which are free and open to the general public.
On Wednesday 2 November guest speakers including Dr Ian Jones of the MRC Centre and Dr Andrew Bartlett of Cesagen will talk about academic work that has fed into many of the pieces of artwork on display.
While on Friday 4 November the two artists themselves will be discussing their own inspirations in creating the exhibits at the gallery.
Translation: From Bench to Brain runs at the BayArt Gallery until Friday 4 November. The gallery is open daily from 10am to 5pm. (On the two event evenings on Wednesday and Friday the gallery will remain open until 8.30pm.)
For more information visit the BayArt Gallery website: www.bayart.org.uk or keep up to date with @benchtobrain on Twitter.