Griffith Jones and the Circulating Schools
Most people who drive west from Carmarthen on the road to Pembroke pass through the village of Llanddowror, blithely unaware that this quiet backwater spot was, in the early 18th century, the centre of an educational movement that was taking Wales - perhaps even the world - by storm. For this was the base of Griffith Jones and his famous Circulating Schools.
In an age when there was no compulsory education, when the vast majority of working class people could neither read nor write, Griffith Jones created a system of schooling that by the time of his death in 1761 had taught almost 200,000 people to read.
Jones, arguably more than anyone else, helped to make Wales into a literate and literary nation.
Griffith Jones was born in Carmarthenshire in 1683. He was educated at Carmarthen Grammar School and was ordained into the Church of England in 1708. After early curacies in places like Penbryn (Cardiganshire) and Penrieth (Pembrokeshire), he became curate and master of the the Society for the Promotion of Christian Knowledge School in Laugharne.
At one stage he did consider going to India to carry out missionary work for the SPCK, but decided against it and in 1716 became rector at Llanddowror, a post he held for the rest of his life.
As an active member of the SPCK Jones was concerned about the illiteracy of his parishioners and when he began his Circulating Schools in about 1731 he was clear that one of his main aims was salvation. He wanted people to read but only so that they could read the Bible and the catechism of the Church of England.
What Griffith Jones created was a series of schools that would rotate or circulate around the rural parishes of Wales, mainly in the winter months when farm work was relatively slack. The schools would stay in one place for approximately three months and then move on to another location. Dozens of men, women and children flocked to the schools where they used the Bible both as a means of instruction and as a training manual or reading book.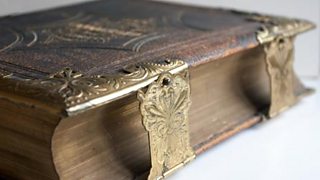 The Bible was used as a means of instruction and as a training manual or reading book

By 1737, just six years after they began, there were 37 such schools in existence with over 2500 pupils or scholars attending the classes. For those who had to work during the day, evening classes were set up and Jones himself, from his base in Llanddowror, was instrumental in training the teachers. He had powerful support from wealthy land owners like Madam Bevan, the woman who continued to run and oversee the schools after his death in April 1761.
The system attracted the interest of reformers and educationalists from all over Britain - and from further afield as well. In 1764 Catherine II of Russia commissioned a report on the activities of the schools, with a view to creating a similar system in her own country.
Griffith Jones was not without critics, however. Many people disagreed with teaching ordinary working men and women to read, particularly reactionary clergymen who felt that their position at the centre of the community was being undermined. Jones was a powerful preacher, someone who would hold the attention of mass gatherings, whether they were in the church or in the open air.
He was called to account on several occasions by his Bishop for ignoring church rules and customs and, particularly, for things like preaching on the weekday! It did not stop Griffith Jones who was determined to proceed with what he felt to be his mission in life.
Although not a reformer himself he can be seen to be something of a forerunner to the Methodist revival that was soon to hit Wales and all of the United Kingdom. By creating a literate and educated populace, men and women with a deep and focussed interest in the gospels and all scriptures, he had certainly paved the way for ministers like John Wesley.
More significantly, Griffith Jones and his Circulating Schools had created a people for whom education was crucially important, not just as a way to better oneself but as an aim and an end in itself. That is a stance that has never left the Welsh people.
Feel free to comment! If you want to have your say, on this or any other BBC blog, you will need to sign in to your BBC iD account. If you don't have a BBC iD account, you can register here - it'll allow you to contribute to a range of BBC sites and services using a single login.
Need some assistance? Read about BBC iD, or get some help with registering.