Gower to become a mecca for astronomers
Famed for its wealth of natural landscapes and habitats, the Gower will add to its status as am Area of Outstanding Natural Beauty by ensuring that light pollution is kept to a minimum in future building plans and preventing 'urban glow'.
A report given to the council says, "Gower must be a landscape that can be enjoyed free of noise and intrusion. It must be a landscape where the beauty of the starlit sky can still be enjoyed and appreciated."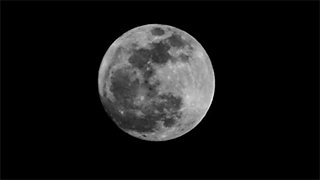 Speaking to the Western Mail, the Gower Society's chairman Malcolm Ridge said, "We're all for it. I can well recall the first time I went on holiday to France looking up at the night sky and seeing the beautiful starlit sky.
"Thankfully in many areas of Gower we still have beautiful starry nights but this policy will help us retain that attraction...
"It will ensure that people who come to Gower want to come back because they will not only remember the beautiful views during the day but the beautiful skies at night."
Where are the best spots in Wales you've found for a bit of astronomy?