Lumen Prize 2012 celebrates digital art
The winners of the inaugural Lumen Prize, the first international award to celebrate digitally-created fine art, were announced today at Cardiff's City Hall.
The winners were selected by an international jury panel from over 500 works submitted from over 30 countries. The art works were created with a wide range of cutting-edge tools and techniques using tablets, smartphones, digital photography software and moving-image technology.
Tommy Ingberg, from Upplands Väsby in Sweden, scooped the first prize of $3,000 for his evocative photomontage, Torn.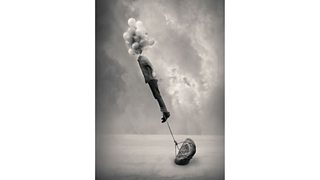 Torn, Tommy Ingberg, Upplands Väsby, Sweden. Photomanipulation
Speaking about the winning piece, Dr Chris Short, a senior lecturer in Fine Art at the Cardiff School of Art and Design, said: "Like an encounter between Magritte and Ernst, the picture evokes tension and calm, lightness and weight, kinesis and stasis… exceeding other forms of representation."
Second place, and a prize of $1,000, was secured by Belgian artist Patrick Van Roy with his social commentary photomontage, the church. Third place and $750 went to Stephen Hilyard, artist and Associate Professor of Digital Arts at the University of Wisconsin for a time-based work called One Life.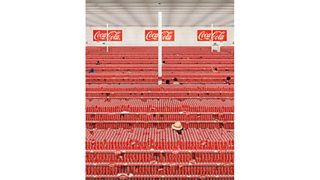 the church, Patrick van Roy, Brussels, Belgium. Photomapulation
Professor Gaynor Kavanagh, Dean of the Cardiff School of Art and Design, said: "The extraordinary high quality of the Lumen Prize winners shows that this genre of fine art is coming of age."
Cardiff has shown its support for the Lumen Prize in a three year deal, which includes the use of the City Hall to host the winners' announcement as well as marketing and logistical support to the prize organisers.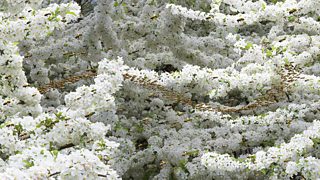 One Life, Stephen Hilyard, Madison Wisconsin, USA. Time-based work
Earlier this month, UK-based artist Elly Wright was chosen as the Lumen People's Choice Winner for 2012. Her winning work, Summer Walk by the Hogsmill, will join a selection of 50 other works - including the three winning pieces announced today - for the Lumen Prize Exhibition.
The exhibition will start travelling the world in January 2013. Beginning at Gallery 27 in Cork Street, London, the exhibition will tour to Latvia, Shanghai and Hong Kong before it comes to Cardiff in March. The venue is still to be announced.
For more information visit lumenprize.com  or follow @lumenprize on Twitter.