Spoof Welsh song titles wanted!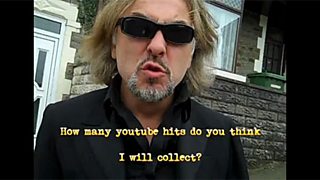 "How many YouTube hits do you think I will collect? Maybe five thousand... No I ain't see Ruthin yet" he sings, to the tune of the Bachman Turner Overdrive classic.
Yesterday one of my BBC colleagues here suggested a song called Mold, sung to the tune of Spandau Ballet's Gold. So here's the challenge: we want you to comment with suggestions for your own Welsh town spoofs.
We've come up with a few (bad) suggestions to get you started: Crumlin Dice by The Rolling Stones; Menai Bridge Over Troubled Water and Don't Go Brecon My Heart. Or how about Laugharne Girl In The Ring, Wind Glynneath My Wings, or A Whiter Shade Of Pyle?
Over to you... Add your suggestions in the comment box below.
If you haven't already got one, a BBC iD account, you can register here, it's really easy.
Need some assistance? Read about BBC iD, or get some help with registering.