How a village in Powys helped the future George VI
Last night, The King's Speech won seven British academy awards (Baftas), winning both best film and outstanding British film.
Colin Firth won the best actor award for his portrayal of George VI struggling to overcome his stammer.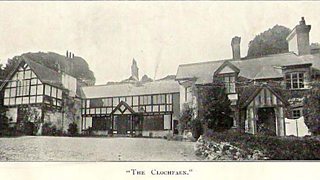 Prince Albert stayed at Clochfaen house for three weeks in 1917
BBC Wales News has an article on the little-known role that a small mid Wales village called Llangurig played in the health of the future king.
In September 1917, shortly after serving in the Battle of Jutland during World War I, Prince Albert was said to have suffered from the effects of a duodenal ulcer.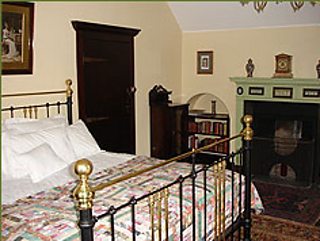 Prince Albert stayed in this bedroom at Clochfaen house
Clochfaen was an estate owned by Harry Lloyd-Verney near Llangurig on the banks of the River Wye. Lloyd-Verney was a senior member of the royal household at the time and the house, which was newly built, was considered to be the ideal location for the prince.
Although the future king was clearly taken by the tranquility of the area, it seems that the scenery was not enough to cure his health woes.
James Stirk, whose grandfather bought the house from the Lloyd-Verneys in 1928, and now helps to run Clochfaen as a holiday business, said:
"He travelled to Llangurig with his doctor Louis Greig and stayed for three weeks. According to a biography of George VI by [John] Wheeler-Bennett, Prince Albert wrote to his father from Clochfaen, depressed and saying he was not getting better and he needed an operation."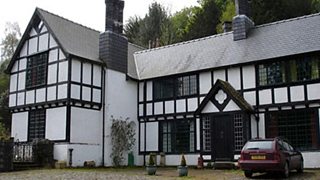 Clochfaen house is now run as a bed and breakfast and holiday cottage business