Cardiff filmmaker among 30 to make Iris Prize shortlist
The shortlist for the 2013 Iris Prize, the world's largest gay and lesbian short film award, has just been announced.
The line-up is dominated by US film-makers but includes a nine-minute film created by Jay Bedwani from Cardiff.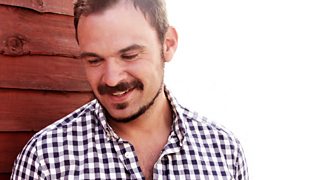 Film maker Jay Bedwani
My Mother is an intimate documentary about Gustavo Billarreal from California and what inspires him to live as his alter-ego Donna Personna.
Jay's film focuses on chats with Gustavo about his life, his preparations for performing as Donna and his many tender memories of his mother.
The pair met at a party in San Francisco and initially worked on a photography project together, but Jay felt Gustavo had so much personality and charisma that a film seemed the natural way to progress.
He said his production of the film aims to respond to Gustavo "unobtrusively and honestly".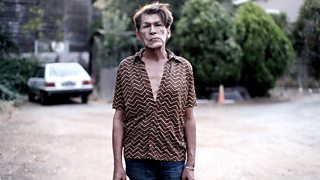 Gustavo Billarreal in a still from the film My Mother. Image courtesy of Jay Bedwani
"It's my first documentary so a lot of it was learning by trial and error but it felt like a really organic process.
"I had no agenda for the film, it was just a pleasure spending so much time with him, whether I was shooting or not. He's an inspiring and really funny guy.
"I wanted to capture what compelled Gustavo to have these two identities and rather than just being about attention and ego, I felt it was much more to do with his personal relationships and his childhood."
It was through conversations with Gustavo that Jay recognised the performer's deep love for the mother he lost a decade ago.
"He refers to her so often which is possibly a way of keeping her closer and also talks about turning into her."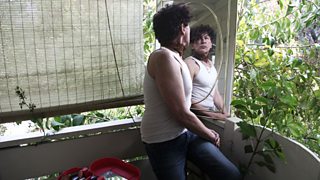 Gustavo Billarreal. Image courtesy of Jay Bedwani
Jay said Gustavo is performing in a very competitive industry in San Francisco, but people are drawn to him for his sweetness and honesty and the delight he takes in performing.
"I think initially living as Donna may have been a form of escape, but it has turned into something more than that.
"As Donna he has so much freedom, and he gets so much attention, that it would be hard for him to leave it behind.
"But he thinks about his mother often, they were very close, and he really identifies with the way she had to live her life. I think he feels as close to her now as he ever has, and whether that's to do with living as Donna, I don't know."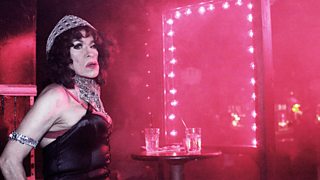 Gustavo Billarreal as his alter ego Donna Personna. Image courtesy of Jay Bedwani
Jay, a documentary photographer and former student of Cardiff's Ffotogallery, said he was excited about being part of this year's festival, which takes place from 9-13 October in Cardiff.
"I came to last year's festival and it really inspired me – lots of great films, creative minds and friendly faces, so I am really looking forward to being part of it.
"It feels amazing to have been shortlisted, especially when the standard is so high."
The winner of the Iris Prize will be offered a chance to make a new short film with the prize valued at £25,000.
This year 15 countries are represented in the shortlist: Canada, Germany, Brazil, Israel, France, The Netherlands, Norway, Austria, Ireland, India, Sweden, Australia, US, Thailand and the UK.
Berwyn Rowlands, Iris Prize founder, said: "Once again the shortlist for the Iris Prize represents the best of the best.
"Half of the short-listed films have been nominated by our partner festivals – film festivals from around the world that have their fingers on the pulse of upcoming gay and lesbian film making talent.
"Iris is recognised for supporting talented film makers from all over the world. Four shorts, made with the prize, have been produced since we launched in 2007 and a fifth is just about to start production.
"Iris is more than just a trophy that gathers dust or a certificate that yellows on the wall. Iris is what film makers need – funding, support and guidance."
To see the full shortlist view irisprize.org/x2013.