Five creepy things to watch this Halloween
From nightmare-inducing horror films to so many creepy crawlies you'll be too scared to leave the sofa – carve out those pumpkins and brace yourself for a screamfest of a Halloween night in…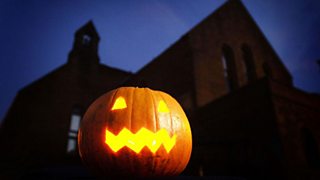 Are you all set for some spooky telly this Halloween?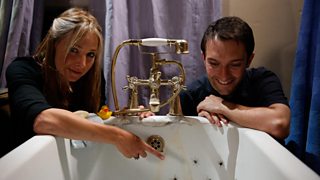 Alice Roberts and scientist Tim Cockerill hang out with the house spiders
Spider House might sound like the title of an undiscovered Alfred Hitchcock film, but it's actually a scientific experiment – complete with some pretty nifty technology. Presenter Alice Roberts even faces her fears by spending the night in a house filled to the rafters with spiders.
See how spiders weave their webs, kill their prey – plus discover what really happens when you flush them down the sink.
You might want to check your bathroom's an arachnid-free zone before you commit to this one…
Friday 31 October, 10pm, BBC Four
If you're all-set to embrace your dark side, and are longing for nothing more than a night of tormented lyrics and beastly basslines, this musical treat should get your juices going.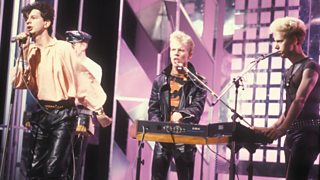 Goth at the BBC includes performances by Depeche Mode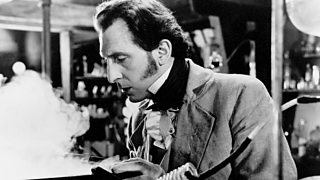 Baron Victor Frankenstein creates a 'monster'
Starring Peter Cushing and Christopher Lee, this retelling of Mary Shelley's Frankenstein sees orphaned Baron Victor Frankenstein and his tutor meddling in medical science. Among their technical feats, they manage to resurrect a Dachshund from death's door, before embarking on a mission to create human life.
With more ruffles and tailcoats than all of Saville Row, prepare for 80 minutes of classic horror (and tailoring).
Frankenstein and The Vampyre – A Dark And Stormy Night
Saturday 1 November, 9pm, BBC Two
Did you know that Frankenstein and Dracula were born on the same night? Well, kind of. 
On a dark and thundery night in 1816, a group of young writers - Lord Byron, Percy Shelley, Mary Wollstonecraft Godwin (later Shelley) and Dr John Polidori - told ghost stories, as they stayed together at the Villa Diodati, by Lake Geneva, Switzerland.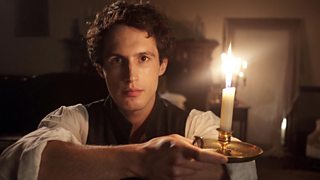 Actor Rob Heaps as Byron, known as the greatest poet of his generation
Inspired by these frightening tales, Mary began writing about a monstrous creature, brought to life by an experimental doctor, while John turned the traditional vampire into a charming aristocrat in his novel, The Vampyre.
But it was the gruesome real lives of this friendship group which would turn out to be the true horror story…
Available to watch now in BBC iPlayer 
This documentary – first broadcast in 1974 – sees the great-nephew of Dracula writer, Bram Stoker, revisiting Transylvania to investigate the legends surrounding the tale.
The Dracula Business traces the roots of this terrifying folklore
Featuring the UK's own Dracula Society (yes, really), and some impressive '70s outfits, Dan Farson's documentary looks at the folklore and religious rituals that may have shaped the idea of this blood-curdling icon of horror with a penchant for hair gel.
What terrifying TV will you be watching this Halloween? Spread the fear by sharing this post on Twitter and Facebook using the links at the top of this page.
Find even more Halloween picks in BBC iPlayer