Almost 10 years ago I produced and directed a BBC television series called Living With Cancer. The team and I spent two years at the Middlesex Hospital following the experiences of a group of patients as they confronted the realities of living with a life-threatening disease. One of the most remarkable people we met was a 15-year-old boy called Jonathan.
When I started filming with him, I was there in the room when he was told that his bone cancer had come back. The doctor explained that they couldn't cure him any more but they could prolong his life - and they offered him another bout of chemotherapy to keep the tumours at bay. His mother Vicki was naturally very keen for him to agree to the treatment if it meant a few more months with her son.
But Jonathan felt differently. He decided what was important was the quality of his life. He wanted to live out the remainder of his days on his own terms, away from the hospital and the gruelling effects of cancer treatment.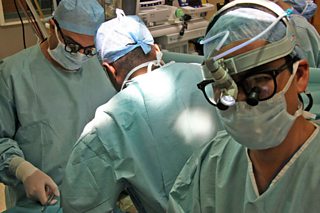 Jonathan was an extraordinary young man and I'm still inspired by his courage and strength. But what also struck me about his case was the way the decision was made.
Gone were the days when doctors would decide on the best course of action without consultation with the patient. Gone also were the days when the parents' will would automatically prevail. And whilst this is all undoubtedly a good thing, it made me think about how difficult decisions are made in hospitals across the country on a daily basis.
When Films of Record approached us with an idea to make a series in Great Ormond Street Hospital, I was keen to see if we could explore this complex issue further.
We knew we wanted to follow patients' stories, but we also wanted to see if we could focus on the side of the story we rarely see - the perspective and point of view of the doctors as they wrestle with the most complicated dilemmas.
One of the most powerful things that documentaries can do is to give viewers an insight into a situation that they wouldn't usually have access to. Although there has been no shortage of series in the past featuring doctors talking about their work, this series' director Ricardo Pollack and his production team managed to forge such a level of trust with hospital staff that they were allowed to film the meetings where teams of doctors discuss individual cases candidly and try to reach a consensus on what the best course of action is for the patient, both medically and ethically. The doctors allowed them to film when not everyone agreed on a course of action. And they allowed them to film their differences of opinion.
I don't believe Great Ormond Street's doctors have ever allowed this level of access before, and this is what is so compelling about the series. We are witness to conversations that you or I would never normally hear. And the doctors have been brave enough to let the cameras in to capture the raw honesty of their discussions.
What's extraordinary is that you are there in the moment with the doctors as they make the decisions, and what comes across most clearly is that these decisions are not always black and white - there are huge grey areas.
When medical science has come so far, it's often not a question of can they save a child's life. It's much more a matter of should they really keep the child alive.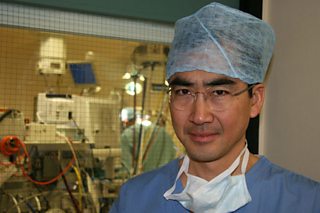 In the first film we follow the cardiac team as they attempt to treat four very difficult cases. In one case the doctors decide that there's nothing they can do for a little eight-month-old baby girl called Aicha who's suffering from a very rare and serious heart condition.
In their view the risks associated with the operation are too great. But her parents are adamant that there's still hope for their daughter and plead with the doctors to reconsider their decision.
Their cardiologist is Dr Philip Rees and he agrees to bring their case back to the cardiac team to see if there is anything at all that can be done. He feels it's important to push the boundaries and try to do everything possible to help Aicha, but he also has to be careful not to embark on treatment that could be regarded as futile.
This is the crux of the dilemma, and we see Dr Rees admit to the team that he recognises he has become too emotionally involved in the case to make an objective decision.
The team agonise over the right thing to do - before deciding to get a second opinion from a number of teams in other hospitals who will be able to look at the case through fresh eyes. That way the parents won't waste their time raising money to take their child for treatment abroad. And that way the doctors can take the decision to try out a new surgical technique. The outcome is a welcome development for Aicha's parents.
Now that patients - and in most cases at Great Ormond Street the parents as well - have a say in the treatment they receive, doctors' jobs have inevitably become much more complex.
Add to this the fact that advances in medical technology now offer parents hope that wasn't there in the past, and you begin to get a sense of the pressures that doctors are faced with. But what I hope people will take from this series is a greater understanding of these ethical dilemmas and how doctors go about making some of the most difficult decisions you can ever imagine.
Charlotte Moore is the BBC commissioning editor, documentaries