It's not just the spellbinding romantic scenes that have us hooked on War and Peace. It's the lavish dresses and intricate jewels that keep us glued to our screens every Sunday evening. Let's face it, who hasn't secretly imagined dressing up in one of Helene's beautiful outfits?
Luckily the costume designer Edward K Gibbon is on hand to tell us more about those lust-worthy looks.
Helene's sleek and seductive look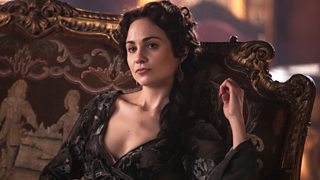 Remember in episode one where Helene pulled off a sleek black headband? And later on rocked her dark lace dress?
"Helene is the ultimate femme fatale and we were keen to explore the idea of her confident sexuality in as interesting a way as possible. Tuppence Middleton (who plays Helene) is such a beautiful and interesting looking woman and also a brilliant collaborator. So we tried to push her looks as far as possible."
Marya's chic yet traditional style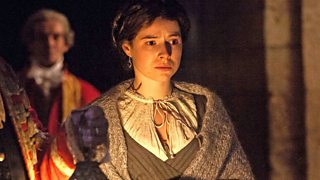 Oversized knitwear? Check. Smock tops? Check. Marya has nailed the sophisticated chic look.
"Marya represents a very different kind of womanhood to the other central female characters. She is rigorous and devoted. She lives far away from the metropolitan pleasures. We wanted to represent all of these values in her clothing choices. And so we developed a very simple, stripped back aesthetic look for her."
Natasha's bohemian look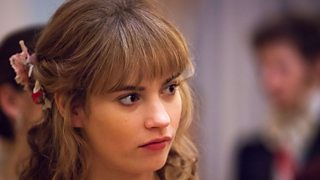 Soft curls with flowers and long dresses… is this 19th Century Russia, or Glastonbury 2015?
"It's always interesting to find parallels with modern fashion and to try to introduce some modern elements. We're not creating a museum piece or a heritage documentary. The amazing thing about War and Peace is that Russia is such a different world to the parochial English one we are used to seeing on screen.
"Lily James (who plays Natasha) is such a brilliant and intuitive actor, so we had a great time creating her looks. We spent a whole day together very early on trying on shapes and talking about fabrics and colours. Lily really engaged with Natasha and for her the clothes were an important part of the journey and the story we had to tell."
Karlie Kloss shows us the modern way to wear floral hair accessories.
Marya's top braid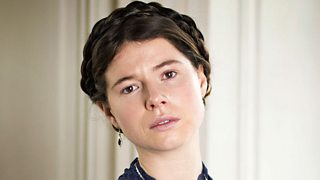 From coffee with friends to an evening out, the top braid is the perfect day to night hairstyle. And who knew Tolstoy's characters did it first?
"Marya's hairstyle is a traditional Russian one, so we can see here how modern fashion is influenced by what has come before.
"The characters that Tolstoy created are so completely modern and fresh on the page. My job was to clothe these amazing people in as true and honest a way as I could."
Millie Mackintosh chose to wear the sleek top braid style for her wedding day.
Everyone's big earrings and chunky necklaces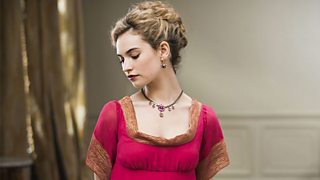 Turns out statement accessories have long been a key fashion trend…
"Jewellery is still all about impact and making a statement. For me in War and Peace it's a great way to accessorise the very simple gowns that we wanted to create - free from too much surface decoration and unnecessary ornamentation. The jewels were sourced from all around the world. From Indian markets in Southall, flea markets in Lithuania, St. Petersburg, Prague and Rome to beautiful pieces designed especially for us by a Russian jeweller.
"The action of the story takes place at such an interesting time for fashion. It is where we see the birth of modern fashion as we understand it today. The aftermath of the French Revolution saw people turning their back on formal aristocratic styles. And this was coupled with Napoleon's visionary ideas to create more revenue for French fabrics by creating the fashion seasons, changing four times a year as they do today. And fashion is cyclical, everything goes round."