Women Who Spit: Five spoken word poets speak for themselves
Inspired by the #AskHerMore movement, which debates the questions actresses are typically asked on the red carpet, we asked the five upcoming British artists who contributed exclusive performances to the BBC iPlayer Women Who Spit short film collection to pose themselves one perfect question which they'd love to be asked.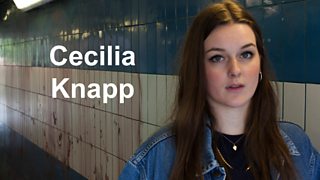 What was your process when writing this poem, or when writing in general?
I don't really have a process, that's the honest answer. In my day to day life, I'm constantly observing little things or having thoughts which I type into my phone or scribble on something, and when I get to sit down and write, it's kind of about pulling it together. I like finding the meaning, the beauty, or the surprising in the everyday.
For Women Who Spit, I had a brief to work to, so the writing process was slightly different. I knew I wanted to explore mental health. So it involved a lot of walking around and sitting on tubes and busses and thinking of ways to represent this with words.
The feeling I get when I've finished something that I'm proud of, where I believe I've achieved what I wanted to say, is completely incomparable to anything else. I live for those moments. Seeing things making sense on a page and knowing you achieved that. That's why I write really.
Watch Cecilia Knapp's Why I Write
What is your desire for change?
I would like to see our society fall back in love with itself. To stop abusing itself and to redefine home as a place of peace for all who reside within it. For the fridge to be open and full, so to speak. Mi casa su casa.
Our feelings and responsibility towards home could extend past our front doors and into the streets - we could reimagine space as something we have the power to shape. We have the potential to realise this earth as our home and to love it.
Watch Deanna Rodger's Spikes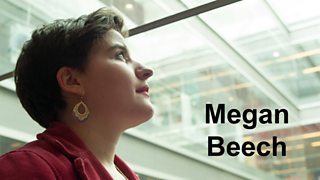 Who are your role models and why are they important to you?
My role models are women I encounter every day, such as my university lecturers at King's College London who are incomparably inspiring. They are brilliant at their jobs, dedicated to their students and juggle all the pleasures and pressures of family life, gender inequality in the workplace and being a woman in the 21st century.
I aspire to become an academic and I am lucky enough to be surrounded daily by successful women in the field I wish to pursue. They are physical embodiments of a potentially smashed glass ceiling!
I am also encouraged amazingly by the women on our screens and airwaves at the BBC and beyond, such as Mary Beard, Lauren Laverne, Jane Garvey, Bonnie Greer, Kirsty Wark and Kirsty Young, who inspire, enlighten and enliven. The more their voices (and more like them) are heard, the better.
Watch Megan Beech's Broader Broadcasting Corporation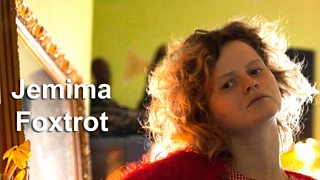 Your poem is very much about your own experiences, what would you like other people to take from it?
I'd love it if the piece gave young women confidence that your relationship with your body can get easier and that self-acceptance is achievable.
I'd also love for it to be a reminder to everyone that your relationship with your body is your own business, not anybody else's. And that, although I really wish that it wasn't, it's normal to feel insecure about the way you look.
We live in a society where women are valued first and foremost for their looks. I guess I want young women to understand that although I am a committed feminist, who grows her body hair, I still worry sometimes that my stomach isn't flat enough.
Watch Jemima Foxtrot's Mirror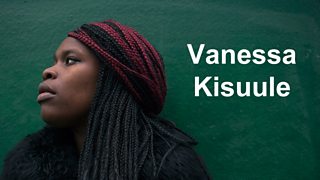 Why did you write this piece?
Anger and struggle is an important and inevitable part of feminism but I wanted to do a piece with a celebratory feeling. I know so many amazing women who have inspired me in all manner of ways and I guess this poem is partly a dedication to them.
I want women to watch the piece and breathe a sigh of relief – I think for a lot of people feminism can sometimes feel like a test you are constantly failing! We are humans before we are feminists and that means we have flaws and contradictions. It's more important that we care for and listen to each other rather than tear each other down.
Watch Vanessa Kisuule's Take Up Space
Cecilia, Deanna, Megan, Jemima and Vanessa each created a short film as part of Women Who Spit.
The Women Who Spit short film collection is available to watch on BBC iPlayer from Monday, 4 May.

Find out more about the #AskHerMore movement.
Comments made by writers on the BBC TV blog are their own opinions and not necessarily those of the BBC.