Jamaica Inn: Seeing sense in Aunt Patience's madness
Mary Yellan (Jessica Brown Findlay) arrives looking for her Aunt Patience (Joanne Whalley)
What were your first impressions of the adaptation?
When I read the scripts I got really excited because I thought Emma Frost had brought a really modern take on Jamaica Inn without changing anything.
I read the book years ago and I've always had a lovely edition of it on a book tower by my bed. She illuminated it in a contemporary way that I latched on to.

Can you tell us a bit about your character Aunt Patience?
It's a great love story but she is very damaged by it and she has this unconditional blind love that motivates her.
She has put her lot in with Joss and is going to see it through all the way. I loved her commitment and I found her moving.
I love how she changes and I love that sometimes she's terrible. But then I understand why she's awful sometimes.
You would go a bit crazy stuck out there by yourself with a gang of wreckers.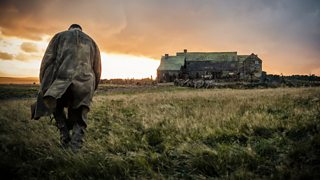 'A lonely spot like this, we could be murdered in our beds'
I'm sure she imagined a different life for herself at one point and you see what time and this love has done to her.
How was she different from the character in the novel?
I don't think anything changed. My memory of the novel was that Patience was crazy and I guess you would call her abused, mad, but really there is a sense in her madness in how Emma wrote the script working from the book.
She brought out the understanding that we all have now: abuse can be a cycle that you can't break easily.
That's why women find it difficult to leave abusive husbands sometimes.
It's never that simple when huge emotional dependency is involved, or what we call love.
I was able to identify with Patience, who was made accessible in a modern way without sacrificing the period, because of how she was given that dimension in the writing.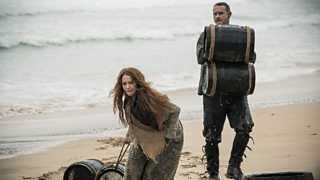 'Don't you give me judgement for something you don't understand' - Aunt Patience