As the production designer my job on The Crimson Field was to design the set: choosing the ideal location, deciding on the layout, designing all the different areas and selecting the style and decoration.
I researched historical photographs and paintings found from the Imperial War Museum archives, which was important early on as they communicated the atmosphere and look of the production.
I presented my design ideas to the producers in the form of mood boards, drawings, scale models and plans.
My whole team then worked closely together to achieve the ambition of the production.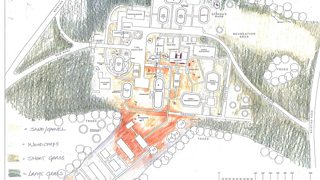 Early base camp layout plans: the pharmacy set across the square from the quartermaster's store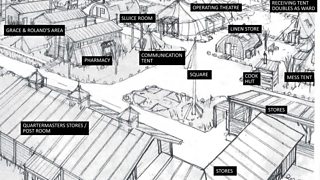 Once the plans were finalised, I drew a 3D sketch of the whole site to bring it to life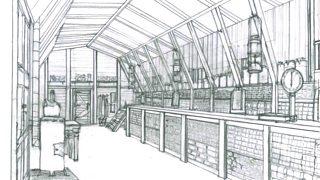 My pharmacy design sketch detailing how the interior of the pharmacy would look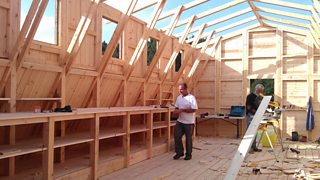 The construction of the pharmacy took three weeks, including painting the buildings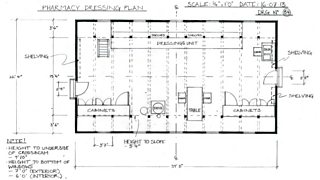 The dressing plan detailed the location of the large furniture in the pharmacy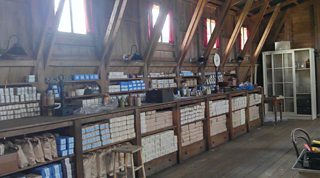 Ready for filming: it took a week to fully stock the pharmacy with medical props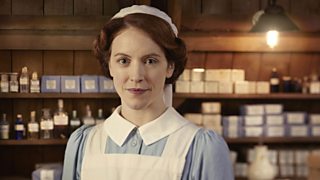 Marianne Oldham as Rosalie Berwick in the pharmacy
During my research, I noticed from photos of military hospital at Étaples that all the tents had been adapted to make them practical for hospital use.
Entrances and exits had been cut into the canvas wherever necessary, with a variety of wooden doors, storage areas and practical shelving added in.
So I joined three tents together to make a large L-shaped ward tent and imagined that the connecting corridors were storage areas and nurses stations.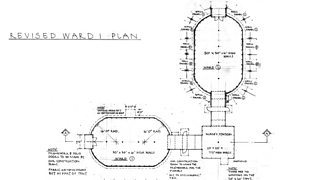 I planned the nurses' station to be connected to Ward 1 through a series of corridors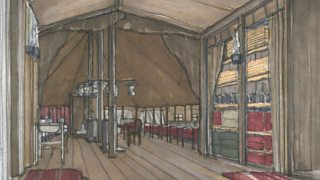 My colour illustrations helped visualise the interior look and feel before construction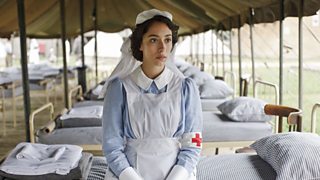 Oona Chaplin as Kitty Trevelyan on set in the ward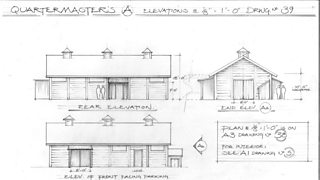 This scaled drawing showed what the quartermasters store would look like from all sides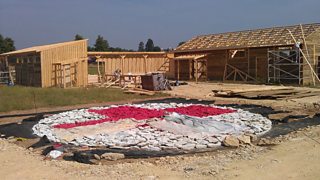 An old photograph inspired this rock feature and all of the stone was appropriated nearby
The quartermasters store set dressed with props and ready for filming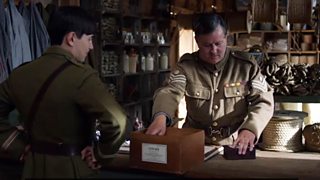 Captain Miles Hesketh-Thorne (Alex Wyndham) visits the quartermaster (Jeremy Swift)