Main content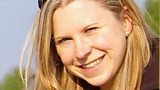 Hannah King
Researcher
Blog posts in total 3
Posts
Watch video interviews where cast and production team members reveal the inner-workings of the new Nonnatus House and their favourite props from set.

The tricks of making a 21st century Liverpool building believable as a 1940s bombed-out hospital - post-production tales on BBC One's ghost story drama, The Secret Of Crickley Hall.

BBC One's The Paradise is based on the classic French novel Au Bonheur des Dames by Émile Zola. Meet the team involved in creating the enchanting backdrop to the drama adapted by Bill Gallagher (Lark Rise To Candleford) and set in England's first department store in the 1870s.