Join our studio audience for the Battle Rounds!
Now that our four superstar coaches have chosen their exceptionally talented acts from the Blind Auditions, it's now time for... the Battle Rounds!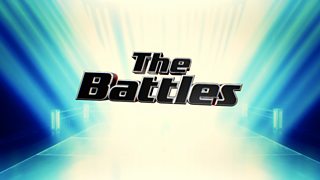 In The Voice Battle Rounds, the coaches create duos from their acts who will go 'voice to voice' and 'face to face' in unique battles against other singers in their own teams, all in front of a huge studio audience!
To apply for tickets, please visit the SRO Audiences website - but do remember that tickets are limited, so apply quickly!
Filming will take place on Saturday 15th & Sunday 16th November 2014 at MediaCity, Salford in Manchester. The nearest station is MediaCityUK Metrolink Station. Broadway Metrolink Station is also a five minute walk away. Please note that the minimum age for audience members is 14 years and, if you're under 14, you'll need to be accompanied by an adult to be admitted.
Good luck and we hope to see you there!