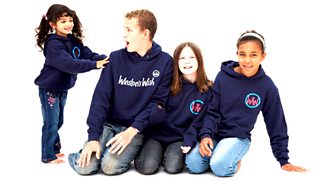 Liz Koole of the child bereavement charity Winston's Wish, writes on the challenges facing Lily, Freddie and Elizabeth, now that they have lost Nigel
The death of a parent is one of the most fundamental losses a child will ever face. Studies show that if childhood grief is not dealt with appropriately it can have a deep and lasting effect on a child's emotional well-being.
It's important to remember that Nigel's death will have come completely out of the blue for Lily and Freddie, and everybody, both children and adults, will be in a state of shock and disbelief. Both children were at home at the time and they will have been aware of what happened. Although they didn't see Nigel's body after the fall, they may know that Elizabeth did. They may want to avoid all discussion with her about this because they think it is too painful for her.
Elizabeth too may want to avoid talking directly with them about their dad's death, for similar reasons. She may feel that she is protecting them from the distressing detail. This will be difficult for the children, as they will not have participated in anything which will help them believe or make sense of what has happened. The difficulty is that Elizabeth and the children will find themselves in different places emotionally.
The challenges for Elizabeth will be to find room for her own grief while also supporting her children. This is difficult, as children grieve differently from adults, leading parents to worry about whether their children are grieving appropriately. Supporting children is difficult when you are not feeling very strong yourself, so it will be important for Elizabeth and those around her to find support for her as an adult, while also seeking to understand how the children may be feeling and how they may be affected.
Understanding
The challenges for Lily and Freddie will be to gradually understand what has happened. To do this, they may want to know details of the accident so they can piece the story together so it makes sense when they remember it in the future. They will also need people to help them sort out their feelings about what has happened, and to know that it is all right to have a whole variety of feelings. So people may expect them to feel sad, but they may also feel angry towards their dad for climbing on the roof and not being careful enough. They may also feel anger towards other family members who, in different ways, may have played a part in the sequence of events - Kenton, for suggesting the banner on the roof; David for encouraging Nigel to take it down that evening.
Then they will feel guilty for being angry and confused as to what they do or should feel. Adults don't find it easy to talk about feelings. Children also find it difficult, so it is likely that they will express their feelings in their behaviour. Difficult behaviour is hard for a bereaved parent, but it's good to try and understand what it might be saying. It will be important for Elizabeth to allow the children space to talk about how they feel, and to know that it is okay if their feelings are different from hers.
Expectations
All of us respond to the death of someone we love in different ways, but there are certain expectations in society as to how someone who is bereaved should feel or behave, so Elizabeth may find that the way she outwardly expresses her feelings is very different to the way she feels in herself. Bereaved people often say they are okay, even though they really feel terrible, because they know it is difficult for others to hear how they really feel.
Children often want to assume a more adult role when a parent dies. Indeed, in Freddie's position continuing the Pargetter name and reputation may lead him and others to assume he is now 'the man of the house'. Family and friends need to recognise that he and Lily need to grieve as children.
Children also worry about forgetting someone, so it's important for Elizabeth to find ways to help Lily and Freddie remember their dad. Children nearly always want to talk about someone who has died, so finding room to include their dad in everyday family conversations will be important. Having things to keep that belonged to their dad which have meaning for each of them will also be important.
Affected
The bigger picture will be for Elizabeth to know that, although the children will be deeply affected by their dad's death, they will also just want to get on with the business of growing up. So it can sometimes seem that they have forgotten what happened.
For her the task, together with those who are supporting her, will be to lay good foundations for the children to grow up with. Children revisit the death of someone important throughout their childhood, as the person who has died 'grows up' with them. With good information, things that help them remember, and knowing that how they feel is okay, Lily and Freddie will hopefully grow into adults who understand what happened to their dad and what he meant to them (and their mum).
When children are bereaved we cannot - and should not - take away their grief. But by helping them to engage with it, express it and share it, we can help them live with it, through it and beyond it, enabling them to face the future with confidence and hope.
Liz Koole is family services manager for Winston's Wish.