Ambridge Extra, by the writer of the first episode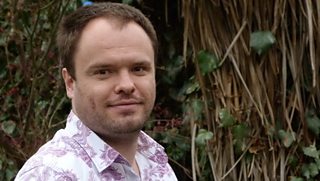 It's now almost nine weeks since we sat down with all but a blank sheet of paper and began planning the first series of Ambridge Extra. The opening episode has now been broadcast, another seven have been recorded, a further eight have been written and we've just finished storylining the final ten, including the season finale. It's certainly been a busy couple of months.
When we set out, one of the first things we decided was that we wanted the new show to feel like a treat. It should be a little extra gift to our regular Archers listeners, crafted with affection and giving them a new perspective on life in Ambridge. At the same time it also needed to be an entertaining and accessible introduction for those who had never listened to The Archers before.
An even more difficult balance to strike was that although Ambridge Extra needed to be different, it also had to retain enough DNA from the original show to still be recognizably Ambridge. With only two episodes a week, the show would cover ground faster and concentrate on fewer stories and characters. In addition, we've embellished this with sharper editing and more muscular sound effects.
However, one of the essential elements of The Archers is the sense that we are eavesdropping, so any notions of musical interludes, flashbacks or voiceovers were quickly dispensed with.
We also knew that although Ambridge Extra would actually travel further afield it must stay rooted in the countryside. So although much of this series takes place in Borchester, Southampton and even Las Vegas, its heart is still very much amongst the Hassett Hills and the fields of Borsetshire.
A finite series
The other definitive feature of Ambridge Extra is that it's a series with a finite length. This has allowed us to create a 'story of the season' that we'll follow from beginning to end. Choosing what this story should be, however, depended on the main show. We knew that we could only manage one plot that dovetailed tightly with current stories in The Archers and for this we'd already chosen Jamie. The story of the season needed to involve characters that we weren't seeing much of. Chris, Alice and her final few months as an undergraduate seemed like perfect candidates.
Among this we would then sprinkle shorter, lighter storylines that would carry the humour and charm so essential to Ambridge.
That's not to say that we'll return to these characters in the second series. Writing for The Archers is like climbing aboard a train that never stops. Writing Ambridge Extra has been more like running alongside trying to keep up! Controlling the continuity between the two programmes, while making them work as stand-alone stories, has been one of the biggest challenges.
So while you're starting to listen to the first series of Ambridge Extra, we're already thinking ahead to the second - and this will largely depend on where the train has taken us by the autumn.
But where would you like to go next time?

Tim speaks to Ben Motley about the programme:

Tim Stimpson is an Archers and Ambridge Extra scriptwriter