Radio 4 Interactive Editor Nigel Smith responds to queries over the closure of The Archers Message Board.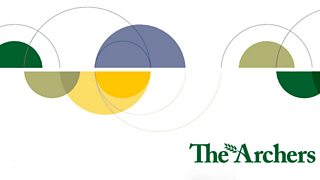 Thanks for all the comments and questions you've been leaving on my blog since Monday - we've been reading them with the team and wanted to address some of the key themes that have come up.
Wynkyn de worde and Country Squire, among many others, suggest that we are taking this step because we no longer wish to hear your thoughts. I want to reassure you that we'll still be listening to all The Archers fans and your feedback, both the good and the bad, will be shared with the team on a regular basis. We understand the message board has been there for you to discuss the ups and downs of the programme and we hope that you'll continue to do so both with us on Facebook and Twitter where we've seen our numbers grow. For those of you who prefer the message board format, there are lively discussions taking place outside the BBC's website such as Archers Addicts and Mustard Land/Peet's Place.
As I said in my earlier post, the closure of the boards reflects wider changes in the BBC's online services. Sites that have only a peripheral connection with our editorial purposes, don't significantly enhance our content or only engage small audiences can no longer justify the resources they need.
The Archers website is an important part of the Radio 4 online service and we will continue to produce varied and interesting content to our Archers fans online. Gnome de Plume of Dun Lissnin asked if this is to do with money and yetagainintimb also asked if we'll be making other programmes with the money saved by the closure. As with any other team across the BBC, we do have to prioritise what we do and we know that most Archers listeners come to the website to listen to the programme, download the podcasts and catch up with storylines and character profiles. The department that looks after the Radio 4 websites isn't specifically a programme-making department but we are always looking to innovate digitally and bring our programmes to the widest possible audience. So recently, for example, we've been directing our efforts into making available much of the back catalogue of Desert Island Discs, more than 900 editions of Alistair Cooke's Letter From America and creating special pages for the Woman's Hour Power List. We have also launched the Listening Project website, allowing listeners to upload their own conversations to be played out on Radio 4 and BBC local radio stations.
Nemo399 asked about how you can continue to access the message board. You'll still be able to view all the threads on the board once it's closed. It won't be possible to download all the threads but we will be providing a link to them in the Related Links section of the website.
We understand and respect the value some of you place upon the connections you've made with each other via the message board. We have given users two-weeks' notice so they can find alternative forums and it's great to see so many already doing so.
The BBC does take great care in trying to protect vulnerable audiences - such as children and young people - who are coming to us online. So we have clear house rules to help ensure that everyone is treated fairly and consistently when discussing BBC programmes. But we are not and never can be experts in providing specialist support and we would also urge those who feel they need help and guidance to consult organisations with the relevant expertise.
I've tried to cover the most common themes in the many comments posted on this blog as best I can. Please be assured that we do value your contributions and I hope in the future that even the sceptics among you can be persuaded to continue to discuss The Archers with us. 
Nigel Smith
Interactive Editor, Radio 4 & 4 Extra
Other places to talk about The Archers online
The Archers Facebook page – official page run by Tayler and Keri

The Archers on Twitter – official profile run by Tayler

Archers Addicts Forum - fan forum