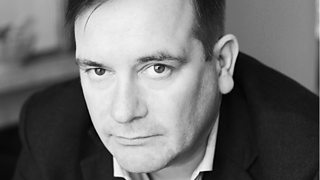 Sean O'Connor
Sean O'Connor is to be the new editor of The Archers.  Sean is no stranger to Ambridge. He worked as a producer on the show in the late 1990s, before moving on to various continuing TV dramas including
EastEnders
and
Hollyoaks
.
Sean has also worked across the UK as a theatre director.  In 2011 he produced the feature film version of 
Terence Rattigan
's 
The Deep Blue Sea
, directed by Terence Davies and starring Rachel Weisz. Earlier this year his book Handsome Brute, about the murders of RAF playboy 
Neville Heath
 in the immediate post-war period, was published.
Sean will join us in mid-September and will be based at BBC Birmingham in The Mailbox where The Archers is produced and recorded.
Sean said: "I'm delighted to be returning to Ambridge to work with the team in Birmingham. I'm honoured to take the reins of our national epic drama and to build on the extraordinary achievements of Vanessa Whitburn who dedicated much of her career to this unique cultural institution."
Controller of BBC Radio 4 Gwyneth Williams said; "The Archers is our most loved and longstanding daily drama and the job of editor carries great responsibility and trust.  Sean is steeped in story-telling and will be working with the immensely talented Archers team in Birmingham so I am extremely pleased to be welcoming him back to Ambridge."
From a personal point of view, I worked with Sean during his first time on The Archers. He is a drama man to his fingertips, and I'm looking forward to renewing our professional relationship.
Keri Davies is an Archers scriptwriter and web producer.


More about Sean from Wikipedia

Picture shows Sean O'Connor and is by Anna Hull