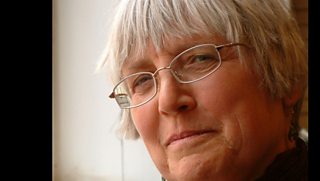 Archers scriptwriter Mary Cutler writes:
It is exciting but frightening to look at the schedule for the year and discover that you are writing the week of one of our big anniversaries. And in this case, because of the way the schedule worked out, the following week, too. Of course we are all aware that the programme will get even more attention than usual round such times and expectations will be high. And some people will be disappointed - I think every big story The Archers has ever done has been greeted by some people as too shocking/not shocking enough. But this is not our focus.
So what is our focus? I'm a Brummie, and Birmingham is a city that constantly reinvents itself, so I have lived all my life with the phenomenon that is the ever-changing Birmingham skyline. Mourning as a beloved building falls, and then being fascinated by the beauty of the landscape behind - the new perspective and fascinating possibilities.
This is what we try to do with our big stories. We want something from which the ripples will spread outwards not just for weeks and months but for years, because that is what we can do on The Archers. Of course we mourn Nigel. I have felt writing the week after the accident, and next week including the funeral, as one often does after a bereavement - possessed by his spirit.
My own father died when I was seven so writing for Elizabeth and the children has been particularly painful and moving. What will it do them? To David? To the whole Archer family? To the ecology of the village? The great, and I think unique, thing about The Archers is that we shall find out, properly, in real time. This is not just a headline grabbing two week wonder.
The advantage - one of many - to writing The Archers for such a long time (32 years this April and counting) is that I know the power of these stories, and I know once this initial shock has worn off, their infinite possibilities will start to work through.
We killed Mark Hebden leaving poor Shula a widow and subsequently a single mother, splitting up, in collateral damage, Caroline and then Vicar Robin Stokes. It seemed a terrible thing to do to Shula, and The Archers. But eventually it led, among other things, to Shula being torn between two lovers and feuding with Usha and all the hours of fun we've had from that. And if she hadn't met Alistair we should never have met Jim - the ramifications are endless.
Many of the big stories got mixed reactions. Susan Carter going to prison, Kathy being raped, all the triangles - David and Ruth and Sam, Jennifer and Brian and Siobhan... Mixed reactions among the script writers here with a sizeable minority wanting the guilty couple to run away to Hungary and start a new life.
New characters similarly often have a rough ride. Marjorie Antrobus and Lynda Snell may well have ended up as national treasures but that certainly wasn't what some of the audience thought to start with. So there is hope for Helen yet, and indeed the traumatic circumstances of Henry's birth and her absolute joy in motherhood will change her profoundly. Watch, or rather listen, to this space.
So why do our big stories provoke such strong reactions? I have two ideas. One is that it is the result of having such an intelligent and creative listenership. I mean that quite sincerely. I have lost count of the number times over the years that friends of mine speculating over current plotlines lines have come up with brilliant suggestions. Playing alternative Archers is a great game. Indeed there are still conspiracy theories circulating as to who was driving the car that frightened the horse that Mark Hebden swerved to avoid.
But it is a game, and writing - and running - The Archers is work. Very enviable work, but like all work it is constrained by realities: which actors are available, when and for how long, financial implications, the impact of events in the real world and maybe most importantly how much life and drama you can credibly squeeze into an hour and a quarter a week.
But I think there is something else our audience have in common. They are attracted to The Archers because it describes the enduring beauty of the English countryside and celebrates the never-ending joys and sorrows of life in a community. It's not that nothing dreadful happens - of course it does - but the trials and tribulations will be met with courage and love and humour and friendship - those eternal truths.
Which is a long way round to say that if you're an Archers listener it's possible you don't like change much. I don't myself, and I'm a listener, too - for even longer, if that's imaginable, than I've been a writer. Much longer; I was six when Phil Archer's wife Grace famously died in a fire, and I remember it distinctly. They can't do that! I thought indignantly. But what if they hadn't? No Jill. No Shula Kenton David Elizabeth. No Daniel Meriel Pip Josh Ben Freddie Lily. In fact - no Archers.
So keep listening, and bear with us. It will all come right in another sixty years.
Mary Cutler is the longest serving Archers scriptwriter.
Picture shows Archers scriptwriter Mary Cutler
Share your memories of the last 60 years on our special page
Follow @BBCTheArchers on Twitter
For fuller-length discussion of the programme try The Archers message board
Or add your comments using the box at the bottom of this post