1. The Archers was first broadcast nationwide on 1 January 1951
2. The Archers is the world's longest running radio drama

3. The first woman to be sent to jail in Ambridge was Susan Carter, who was jailed for six months on December 23, 1993 for harbouring her brother after an armed robbery. Listeners appealed to the Home Secretary to help get her out.
4. Peggy Woolley, was in the first national broadcast of The Archers on 1 January 1951.
5. Elvis, Madonna and Marilyn were in The Archers. They were the names of the three peacocks who used to live at The Bull.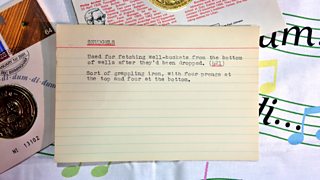 6. In the 70's there was a change to the R4 scheduling whereby The Archers was moved in the evenings to 7.05 and on Sunday to 6.15 pm. As part of the publicity and the mark the time change a new version of the theme tune was recorded. The Yetties' interpretation has lasted ever since - but the time change only lasted a year.
7. Tony Archer was played by a woman - June Spencer played Tony as a child.
8. Eddie Grundy once got barred from The Bull, the village pub, because he was sick in the piano!
9. Little Twittington was suggested as a possible name for Ambridge and it was Wimberton Farm, not Brookfield, in the trail run in 1950.
10. Dame Judi Dench played the role of Pru Forrest in the 10,000th episode in May 1989.