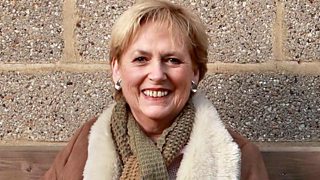 Judy Bennett (Shula Hebden Lloyd)
Shula wants to do what she can to help down-on-his-luck Darrell. But should she be cautious and remember the experiences of two men in her life who also wanted to help people less fortunate than themselves?

Luke the drug addict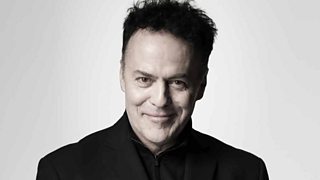 John Telfer (Rev Alan Franks)
On 11 December 2003, Rev Alan Franks – the fairly new vicar of Ambridge – found a young man in St Stephen's churchyard, frozen and unwell. He arranged for the lad to be taken to hospital, and visited him the next day.
When Luke was discharged, Alan bought him breakfast, although he cannily refused to hand out money for a supposed bus fare. Luke admitted to having taken heroin in the past, which had led to his mother and step-father throwing him out. He'd come to Ambridge because of happy memories of childhood holidays there.
A few days later, Alan arranged a hostel place for Luke, but on 17 December he turned up at the Vicarage, begging to be let in. Despite his caution, Alan let Luke stay for a few days. And because he had a 14 year old daughter in the house, he arranged for Amy's redoubtable grandmother Mabel Thompson to come down to keep a close eye on things.
Alan's generosity wasn't appreciated by most villagers, who didn't like the idea of drug addicts roaming Ambridge. Shouldn't Alan be attending to the needs of his own parishioners? Rumours even grew that he was going to set up a halfway house for addicts.
Christmas day was difficult. Surrounded by a happy family, Luke grieved for his own broken relationships. He was soon scoring heroin at a party. When Mabel caught him stealing from her purse, Luke took his things and left.
He returned after two weeks, having tried unsuccessfully to see his sisters and resorting to more heroin. After Luke's fulsome apology to Mabel, Alan took him back in, but sent a resentful Amy to stay with friends. He knew they would have a difficult time as Luke went into withdrawal.
After a ghastly week, Alan took Luke to see a drugs counsellor. Luke was hoping for methadone, but just got advice. Eventually he had a GP's appointment, which should have been the start of his process of recovery. But when it came to it, Luke just couldn't cope. On 23 January, he packed his bags and left.
They never heard from him again.

Ryan the gambler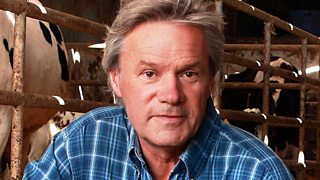 Michael Lumsden (Alistair Lloyd)
After running up big debts playing poker, Alistair Lloyd had been attending Gamblers Anonymous meetings when in September 2008 a new member joined. Ryan found Alistair easy to talk to and Alistair encouraged him to keep attending.
They met occasionally outside of the meetings, too. In November, Alistair persuaded Ryan to return an expensive necklace which Ryan had bought his wife after a big win, and use the money to pay off some debt instead. When Alistair's car was towed (he'd forgotten to pay the tax), Ryan gave him a lift home and returned a few days later with gloves that Alistair had left in the car. Alistair invited Ryan in for a cup of tea, but kept it secret from his wife Shula Hebden Lloyd, knowing that she was cautious about his contact with the younger man.
As Christmas approached, Ryan confessed that he'd lost his job and was close to being evicted from his flat. Alistair refused to lend him money, knowing it would go straight to the bookies.
On 7 January, Alistair rushed to a betting shop to help Ryan keep the last £50 of his dole money. When Shula's brother Kenton Archer saw Alistair leaving the place, Alistair had to tell him the truth.
A couple of days later, Alistair agreed to give Ryan a reference for a new job – without mentioning his gambling problem. Alistair felt the omission was worthwhile when Ryan proudly announced he'd got the job. But Kenton didn't approve of Alistair's involvement, particular when he remembered where he'd seen Ryan before – getting aggressive at a poker game having lost a lot of money.
Then on 10 February, Alistair and Shula's house was broken into. A TV, DVD player and Daniel's games console was taken. Shula feared that Ryan was involved, and suspected that Alistair felt the same. Kenton promised to do some digging.
On 18 February, Kenton followed Ryan home and talked himself into the little bed-sit. There was no sign of his supposed wife and child, but more DVD players than one man could reasonably need. When Kenton confronted him, Ryan became violent and threw him out. Kenton called Alistair, and the police.
In May, Ryan pleaded guilty to several burglaries and was sentenced to six months in prison. Alistair felt foolish for being taken in, but Shula loved him for wanting to help someone as he had been helped himself.
Keri Davies is an Archers scriptwriter and web producer
Learn more about Alistair, Shula and Kenton in our Who's Who
Information and support about problem gambling: