Rooted in the countryside for over 65 years, the cycle of the seasons (and of life with the births and deaths over the decades!) is ingrained in The Archers. Through the course of a year, it unfailingly marks time with the agricultural calendar and with community events such as; the Village Fete, the Flower and Produce Show, Apple Day, and the Christmas Show.
But a reliable, and eternal, cycle is not only the preserve of a juggernaut like the world's longest-running continuing drama. Even the new kid on the block has a definite schedule to follow. The Academic Archers, which held their first conference two years ago, have announced the publication of a book of their 2017 conference. Meanwhile, work is underway to select the speakers for its 2018 programme.
At the 2017 conference, academics with expertise in fields such as geography, gender studies and social science applied their knowledge to life in Ambridge. In the book they feature under chapter headings such as:
My Parsnips are Bigger than Your Parsnips: the negative aspects of competing at Flower and Produce Shows
Soundtrack to a Stabbing: what Rob's choice of music over dinner tells us about why he ended up spilling the custard
Helen's Diet Behind Bars: nutrition for pregnant and breastfeeding women in prison.
Dr Cara Courage, one of the founders of the Academic Archers network, kindly answered some questions at this key point in the Academic Archers' cycle.
Which presentations from the 2017 conference really stood out for you and why?
The Helen and Rob strand really stood out – but we thought it might! People were enraptured by all those presentations, from the very serious, the gory, and to the humorous – the presentation from Emily Baker and Freya Jarman on the music played at Blossom Hill Cottage on the night of the stabbing was both illuminating into Rob's psyche, and also a fine bit of stand-up comedy!
How have you and Dr Nicola Headlam applied your own areas of expertise to looking at life in Ambridge?
Nicola works a lot with network theories – it's a vast subject but for this year's conference she presented on how all the families in Ambridge are linked and what social capital this gives them. Think Susan Carter climbing the social ladder with her link to the Aldridges. It led to some interesting conclusions on who really holds the power in the village (it's not who you might think it is!) and who might become more powerful in the future – watch this space for James and Leonie…
I'm submitting a presentation for consideration for next year's conference – on place-making, essentially how the residents of Ambridge are involved, or not, in the planning process and how they use their creativity and tenacity to create community initiatives in the village. Place-making is usually thought of as an urban phenomenon so I'm really keen to give it a rural turn with Ambridge.
What goings-on in Ambridge would you like to see considered at the next conference?
Brexit! It's come up again and again in our Facebook group and on Twitter amongst all the fans that at the time, the referendum was given lip service for an issue of such magnitude for Borsetshire. Now that we're hearing some more of how people voted, some of the impacts of leaving the EU on the village, a presentation on this subject would be loved by the delegates.
Jobs and housing too, huge issues for rural areas and we see this so often too in Ambridge. It's not all politics and economics though, we're keen to have as wide a subject area as possible.
How is the next conference shaping up?
Very well indeed – we've had some varied and inspired topics put forward by people and it's going to be a hard decision to make as to who we chose to speak on the day. We have a limited number of speakers we can accommodate so it's over to our panel of peer reviewers now to make those decisions.
It's being held at the British Library next year – an amazing space and hopefully easy for people to travel to. Tickets are on sale now (at an early bird rate until 30 November) and we'll confirm the line-up after the summer.
Why does The Archers lend itself to being the subject of an academic conference?
I think there are two reasons for this. The first is the love of the programme – when you are a fan of something, you want to know more about it, about the issues it raises, about what choices the characters have, and academia can go some way to help with finding out more.
The second reason is exactly that, those issues it raises: The Archers has a reputation for being a bucolic image of country life, and yes, it certainly can be that, but it also includes storylines of some hard-hitting issues faced by rural communities and individuals as they go through life. These will all have an academic understanding of them, so a conference is another way to tell the stories of Ambridge, through the lens of current research.
Custard, Culverts and Cake is edited by Drs Cara Courage and Nicola Headlam and published on 5 October by Emerald Books. The third Academic Archers conference is on Saturday 17 February 2018.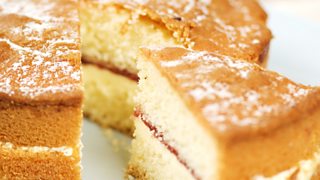 Can you really have too much of a good thing?