There's nothing quite like planting a tree.
At the Woodland Trust we're thrilled Brian is planting his own native woodland in Ambridge as we want to see a UK rich in native trees and woods, for people and wildlife.
We've pulled together some important things for Brian to consider when planting native trees:
• Use a good mix of native broadleaf species and ensure they are UK sourced and grown. All of the trees we use come from seeds collected and stored in the UK to minimise the risk of importing and spreading pests and disease. By planting a broad range you'll be creating woodland that is more resilient to pressures.
• Take a look around your neighbourhood and work out which species are thriving – this will give you an idea of what might do well in your soil. Most trees can grow in a range of conditions but some have a preference for sandy, clay, wet or chalky soils.
• Work out what you want from the trees. To encourage wildlife then native trees with nuts and berries such as rowan, hazel and beech will provide food throughout the year. For autumn colour, plant spindle, dogwood or field maple. The best species for firewood are cherry, hornbeam, birch and rowan while oak, beech and walnut will provide a timber crop.
• Plant from mid-November to the end of March when the tree roots are dormant and can cope better with being moved.
Whatever you want to plant, whether it's just one tree in your garden or a whole wood, the Woodland Trust can help with advice and information. Visit the Woodland Trust for more tree planting and care advice.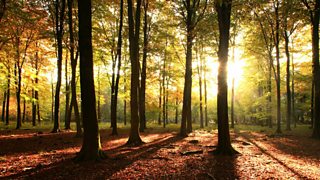 Photo credit: WTML Ken Leslie