Welcome Greg Wise, our 10th celebrity for Strictly 2021!
From Hollywood to Borehamwood, today we can exclusively reveal actor Greg Wise has joined our Strictly class of 2021!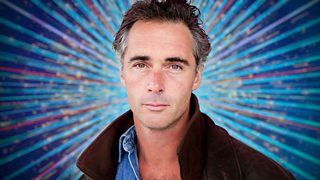 Credit: Dillon Bryden
Greg said: "My beautiful sister was a huge disco queen. She left our world almost exactly 5 years ago in a glitter ball coffin. This is for her. My gorgeous Diva sis, who would have been insane with excitement that her little bro was doing this. I will channel her, as her bro can't dance - but I'm thrilled to be dipping my toes, knees, hips and arms into this wonderful world, and hope to make her proud, and obviously make her laugh..."
Greg Wise is an actor known for his various film, television and theatre roles, including The Crown, Cranford, Walking on Sunshine and his breakout role in Sense and Sensibility. Greg also wrote box-office hit film Last Christmas with his wife, Emma Thompson, and the book Not That Kind of Love with his late sister Clare Wise.