Songs and dances for Week Two revealed!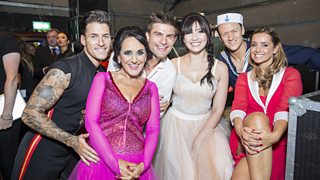 Week One went by in a blur of sequins, sass and super high scores! This week, all 15 couples will be taking to the dancefloor on Saturday night for what promises to be another epic night of dance.
With the bar set so high already, there's a lot to live up to, not least because they'll be topping up last week's Judges' scores with this week's. And not forgetting the small matter of the public vote! But what will they be dancing to? Time to find out...
They're currently hard at it in the training rooms, and trust us, it's looking impressive. But how will that translate to the dancefloor? See how the couples fare this Saturday at 6.20pm on BBC One!
In the meantime, you can find all the tracks from Strictly in one handy place, thanks to the BBC Music Playlist!