After a 
shocking and emotional result on the weekend
, we're looking forward to a spooktacular Saturday. It's the show our celebrities were dying to make it onto, the Strictly Halloween special! Look forward to a gore fest of hair-raising hair, macabre make up and other worldly wardrobe.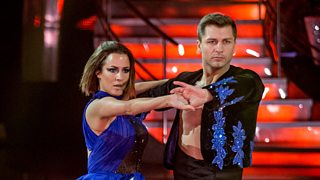 Caroline and Pasha performed a fiery Paso Doble last weekend
So without further ado here are our the music and performances for fright night.
Remember, you can wish your favourites luck on their team blogs.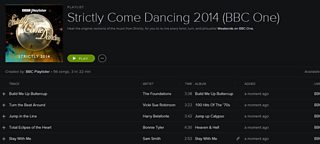 We've teamed up with BBC Playlister to make a Spotify playlist with music from the show. Listen to it here.