Who's dancing to what this weekend...?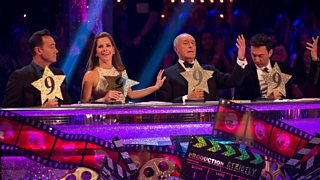 We've barely even got our breath back from the mighty Movie Week, and Week Four is approaching at top speed! And to get you excited, we can exclusively bring you all the dances our stars will be tackling this weekend, along with the songs that will provide the soundtrack to their no doubt flawless steps...
There you go. Plenty of reason to look forward to Saturday! And if you can't wait until then, keep an eye on It Takes Two throughout the week, where Zoe will be getting the lowdown from our remaining couples and taking a sneaky look at their training.