The People's Strictly takes to the dancefloor!
It's finally arrived! The day our super six are ready to shine in the Strictly ballroom. Share your thoughts as Anna, Cassidy, Heather, Michael, Phil and Trishna take to the floor and out more about them here.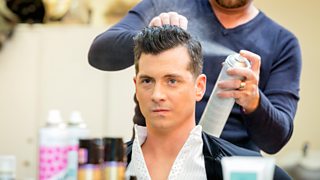 The Peoples Strictly for Comic Relief is a pre-recorded show but the vote is a live vote with the result being announced on BBC One Friday 13th March during Comic Relief Night of TV.