Do you know someone who's so incredibly inspiring, who's changed so many lives for the better that they deserve to take part in the first-ever People's Strictly Come Dancing? 
For the first time ever here at Strictly Come Dancing, we're opening our dance floor to the public and looking for inspiring everyday heroes to go on this incredible journey.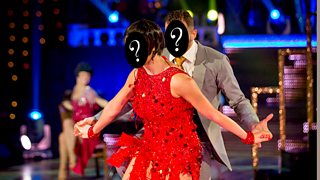 We're looking for you to nominate real people - those inspiring, selfless people who genuinely change the lives of others - and of course, it's essential that they're Strictly super fans! They could be tireless charity workers, foster parents, emergency services workers or simply those who have done such extraordinary things for others that their story must be told. This is your opportunity to nominate your hero or heroine for a once-in-a-lifetime opportunity – their own televised Strictly experience! 
The show, which will form part of next year's Red Nose Day campaign and will raise money for Comic Relief, will play on BBC One in the lead up to the night of TV in March 2015.
To nominate please email nominate@bbc.co.uk for an application form now.