Radio Drama turns 90 on 16 February. The Quarrel Scene from Shakespeare's Julius Caesar (Act 4, Scene 3) was the first drama ever broadcast.
We've recorded a new version of this scene with Harriet Walter and Jenny Jules (from the all-female Donmar Warehouse production) which is being broadcast on BBC Radio 4 Extra on Saturday at 11.55am.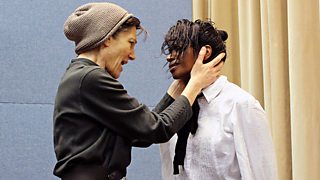 Harriet Walter and Jenny Jules perform The Quarrel Scene
To celebrate the anniversary, we asked some of the actors we've worked with over the years to tell us why they enjoy working in Radio Drama. We also received birthday messages from Radio Drama luminaries as Stephen Mangan, Celia Imrie, Toby Jones, Freddie Jones and Radio 4 Controll Gwynneth Williams. Plus Sian Philips has written about growing up in a golden age of radio at the BBC.
Stephen Mangan, actor
"I first discovered the magic of radio listening under the covers late at night to the first broadcast of the Hitchhikers Guide to the Galaxy series - and it blew my mind, so I am delighted to say 'Happy Birthday' Radio Drama."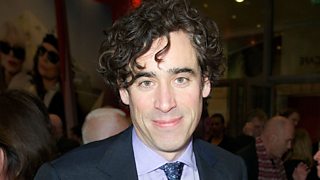 Stephen Mangan at the Audio Drama Awards
Radio 4 Controller Gwyneth Williams' birthday message for Radio Drama:
Gwyneth Williams' birthday message to celebrate Radio Drama at 90.
Celia Imrie, actress

"Happy 90th Birthday Radio Drama and if I'm as flourishing and as gorgeous and as colourful and as endlessly entertaining as you are at 90 years old, I would be very happy!"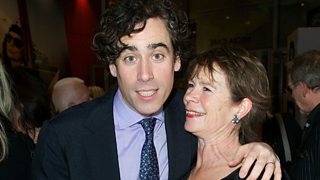 Celia Imrie and Stephen Mangan at the BBC Audio Drama Awards
Toby Jones, actor
"I've played a transgenic porcine Elvis impersonator, invented a voice for Owen Meaney, a scream for Edward II's very particular demise and quite a few classic serials in between. Radio has given me some of the most memorable acting opportunities nobody has ever seen. But one of the most satisfying and unexpected bonuses of working on the radio is to experience the speed and warmth of the communities formed and disbanded in the space of hours...."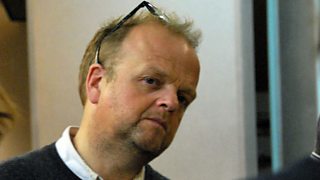 Toby Jones recording Animal Farm