In Our Time: The Corn Laws
Editor's note: In Thursday's programme Melvyn Bragg and his guests discussed The Corn Laws. As always the programme is available to listen to online or to download and keep.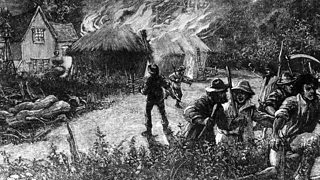 The Corn Laws
Hello
Well, both from Twitter and from the e-mails so far – I'm dictating this five hours on from the programme – quite a number of people wanted it to go on much longer, principally in order to catch up with what they had not been very interested in at school.
Both Boyd Hilton and Cheryl Schonhardt-Bailey were on the programme for the first time and of course sailed through.
I'd become fascinated by Robert Peel while preparing for the programme and Boyd Hilton more than matched my enthusiasm and had what seemed like infinite knowledge of the man. I queried Peel's religious nature and Boyd replied that he thought that Peel might have kept hearing in his head the Sunday sermons. And the background of his father – industrial, northern, "self-made" although he became a baronet – which had been thought to be erased by Eton and Oxford, somehow made him awkward among the aristocrats whom he led. Socially insecure, perhaps, and more inclined to lean towards his undoubted intellectual strength and follow his disdain for huntin', shootin' and fishin'.
Lawrence Goldman pointed out that in a recent panel discussion he'd had, Alistair Darling had said that his favourite politician was Peel. Which reminded me in that wonderful interview that Peter Hennessy did with Norman Tebbit on Radio 4, Tebbit had greatly favoured Ernie Bevin. You never know who is walking hand in hand.
Cobden and Bright thought that the repeal of the Corn Laws in 1846 would change their world. That there would be a complete overhaul of the state. That the power of the landed gentry, wrenched from the Anglo-Saxons in 1066 and maintained with boot and spur and blood and glory ever since, would now begin to melt like summer snow. Not a bit of it. Cobden had also hoped that the new move towards free trade would inevitably bring about peace in the world. And then the Crimean War turned up and various other colonial campaigns.
So out into London to a magnificent autumn day. Rustling in the trees rather like sea withdrawing across a pebbled shore. Leaves now falling in St James's Park and carpeting the paths and the grass; the deep browns, the plums, the shades of gold. On Regent Street men sweeping away every piece of nature that dared to disfigure the concrete. Outside Oxford Circus station a young man playing 'Hey Jude' through a traffic cone. Two East European girls having their photos taken with Big Ben in the distance, both rather shy and then suddenly snapping into a pose, left arm pointing to the sky, right hip jutted out, face in profile, then a quick, darting smile at the camera. Were they models? Further along on the way to St Paul's through crowds and crowds of schoolchildren (what will it be like when the Chinese come in force?) I saw two young English women being photographed. They stood almost at attention and managed a smile and their whole expression said "please get it over with as fast as you can".
Into the Lords where there was a tremendously well-informed debate on Britain's place in Europe, and then out to buy a sandwich and one of those fruit bar things and an apple, and back to the office later on for a coffee and a bit of work before getting out again and seeing England at its best in Keats's time.
Best wishes
Melvyn Bragg
Download this episode to keep from the In Our Time podcast page
Visit the In Our Time website
Follow Radio 4 on Twitter and Facebook
The BBC is not responsible for the content of external websites