Editors Note: Poet Gwyneth Lewis was the First National Poet of Wales. Her books include Sparrow Tree and Two in a Boat: A Marital Voyage. Her words adorn the front of the Wales Millennium Centre.

A Hospital Odyssey is the Afternoon Drama on Thursday 26th June - and is a contemporary version of The Odyssey set in an NHS Hospital.

Gwyneth Lewis wrote her original poem A Hospital Odyssey drawing on very personal experience after her husband was diagnosed with cancer. For the Radio 4 Blog she writes about those experiences that inspired the work.
I often wonder how people who aren't writers cope with daily life, let alone a crisis. I use it to help me with common-or-garden feelings of discomfort. I do need other support, of course, conversation, prayer and, at times, therapy. But writing is my best means of digesting what's happening.

A few years ago, while Leighton, my husband and I were preparing our boat for a transatlantic crossing, we were hit by a crisis. We'd reached Spanish Morocco in Jameeleh and, due to stomach pains, Leighton was admitted to the local hospital. I later found out that the institution was called "El Hospital Fatale". Its fire escape, used by smokers, was closed suddenly when it was seen to be coming adrift from the wall. A drug addict ran amok one night, attacking a nurse with a drip stand. The next day, I came in to visit Leighton, to find armed guards at the ward entrance.

Waiting for news was a surreal experience. The doctors thought it might be appendicitis, but the bloods looked wrong. After eight days of nil by mouth, Leighton was diagnosed with Stage IV non-Hodgkin lymphoma. Stage V is death. We left our boat and flew home for treatment. In a moment, I was losing a husband, had lost a boat and a voyage; we had nowhere to live, as we'd rented out the house.

When we arrived in Haematology in Cardiff's teaching hospital, the consultant lost no time in starting the chemotherapy. So, our lives fell into a monthly pattern, matching Leighton's dose of chemo, his debility for a couple of days and then his increasing recovery throughout the months, till he was ready to be hit again.

I felt ill as well and, more than that, completely lost. While Leighton needed to obey instructions and keep his mind off the cancer, I desperately needed a map of this terrifying new terrain. What were the landmarks and the hazards? What was the best way to cope with the surreal hospital world in which we now found ourselves? Stress heightened my powers of observation. I saw hospital scrubs as the ceremonial garb of sugeon-druids, nurses with their form-ticking like restless birds.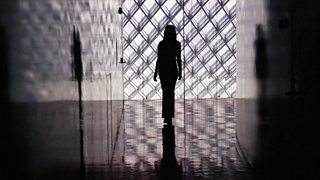 By Gwyneth Lewis. A contemporary version of The Odyssey set in an NHS hospital.
Most of all I needed metaphors as tools with which to handle the extreme emotions experienced by patient and carer going through such treatment. I thought of the cancer as a monster, but then understood that it's a life form as valid as any other. I saw a distant
doctor as a knight in armour
, trying to avoid hurt by defending himself from emotion. When Leighton's immune system was destroyed by the chemo, I became obsessed with hygiene.  I imagined microbes in a hospital having a ball in insanitary conditions. Logically, germs and viruses are highly innovative entities, I imagined them dancing and getting drunk and forgot about them as enemies.
Leighton's now been in remission for the last ten years, thank God. We did go back sailing but instead of crossing to Brazil,
I wrote of a voyage through a hospital
. We all, at some point or another, have to negotiate our way through the good and bad news we receive medically. It seemed as big as the sea as a metaphor of becoming lost and of learning to make your way by new rules.
Maris in
A Hospital Odyssey
is both me and not me. I loved seeing
Alexandra Roach
(who plays Maris) giving the character's language new emotion. In writing A Hospital Odyssey, I'd heard every word inside my head. I hadn't expected Allegra McIlroy's production to sound like that internal poem, but it did, except for when it sounded even better. The production made me laugh, which pleased me because when you're in extremis in a hospital, a laugh is one of the few things that can make you feel better. As for how you know what a greyhound – one of the main characters - speaks, I don't know.
Alex Beckett
's cool reasonableness caught the dog in my head exactly. You know a greyhound isn't going to panic when he's faced with a terrible wound or an orchard full of stem cells. He's the ideal companion for a journey through a hospital. I hope this map helps other carers make the same successful journey with sanity and humour.
Gwyneth Lewis
June 2014