Editor's Note: To mark International Women's Day, we asked Professor Maggie Andrews, consultant historian to Radio 4's Home Front to explore the changing role of women in WW1. Radio 4's wartime epic tells fictional stories against the factual background of the Great War.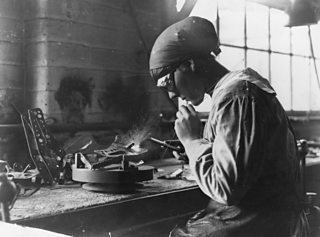 Women in the workforce
100 years ago on 17 July 1915 Mrs Pankhurst led a women's march through London to demand the right to work. Women already made up a significant element of the workforce, in domestic service, textiles, laundries, millinery, clerical and retail work even as chain-makers in Cradley Heath. Wartime conditions adversely affected some of these trades and when the July march took place, with Lloyd George's support, some young unmarried women had already moved into new areas of work. Government and local authorities led the way, providing women with working opportunities: collecting refuse or as tram conductresses; firms like Home Front's Marshalls making munitions followed.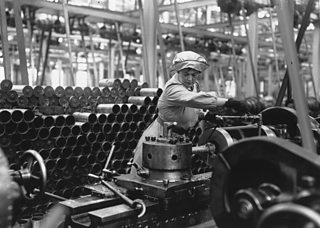 For some women finding work was a pressing need. There was little organized financial assistance for wives and widows of soldiers prior to WWI; arrangements to look after soldiers' dependents were haphazard, often delayed and organized by charitable bodies with a degree of moral censure towards women, particularly those who were euphemistically described as 'unmarried wives'.
During the transfer to a fully regulated system and the formation of the Ministry of Pensions in December 1916, some women were homeless, destitute or in the workhouse whilst their husbands fought and died in the trenches. They consequently grasped the new working opportunities available.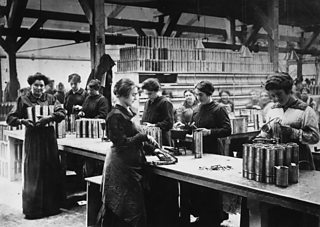 At least for the duration of the war, some young women had greater earning power and leisure opportunities; they went the cinema and formed workplace football teams. Women's football became an increasingly popular spectator sport, especially after the men's professional game was suspended at the end of the 1914-15 season. A Munitionettes' Cup was established in 1917.
"People didn't have to justify paying women literally half the money they were paying men" - Writer Melissa Murray on women's war work