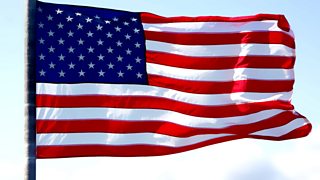 Radio 4 Extra is best known for curating and selecting the best of the rich BBC Radio archive for its listeners, but starting on the 4th of May, we are raiding the archives of one of the great speech radio successes of recent years: This American Life. 
We will be broadcasting a selection of the much celebrated US series on British radio for the first time. Selecting the best of this rich pool of programmes was a difficult task, so I asked colleagues on Radio 4 and Radio 4 Extra, all of whom I knew were devotees, to suggest what they thought would sit comfortably on the network alongside the drama, the fiction, the comedy and show off the breadth of This American Life. The final 13 we settled on are just the tip of an impressive back catalogue.
Taking a theme each week Ira Glass and his team at Chicago Public Media weave interviews, stories, and music to take us on an intense journey into the lives of ordinary and extraordinary people and situations. This American Life experiments with a different way of telling stories. Listeners who have not heard Ira Glass's quirky style before may find the pace a little unusual but it is that slow reveal, that ability to dance around a theme, to catch you unawares that is so captivating. The layers of people's lives are peeled away and the exceptional and seemingly mundane become as vivid as a great movie or a great American painting.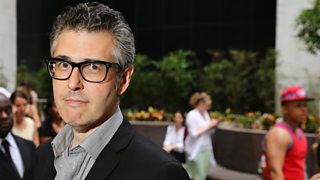 US radio host Ira Glass
Each programme looks at an individual idea and presents a mix of content on that week's subject – from personal stories to found recordings and short fiction. Indeed it is that frequent juxtaposition of documentary and fiction that can both sharpen and deepen the experience. 
Some programmes focus on one story told from various viewpoints or on a particular workplace with people passing through. Imagine the couple in Hopper's Nighthawks telling you their story and then the lone man with his back to us. Perhaps the guy behind the counter has worked nights for over twenty years. Listen to the second programme in our run – 24 Hours at the Golden Apple (Sun 11th May, 4 Extra 11am and 7pm) recorded in a Chicago diner and hear it come alive.
In Babysitting (Sun 25th May, 4 Extra, 11am and 7pm) we hear a variety of stories on a theme.  One of these is an extraordinary story about a teenage brother and sister and the lengths they go to be with their friends and escape their strict mother. They invent a family who they go and babysit for.  But what happens when their mother says she has met the family? What is remarkable about this is that the 'teenagers' are now in their 70s but they recount their story as if it happened yesterday. A small story that quietly opens up to reveal fractured lives and broken relationships. That's what This American Life does so well. 
Switched at Birth (Sun 15th June, 4 Extra, 11am and 7pm) is as gripping as a page turner of a novel; but it is all true.  It is the story of two baby girls who were given to the wrong mothers. As it unfolds we realise that some members of the family knew more than perhaps they had originally let on. With an hour for each programme this is a great example of how This American Life can allow the narrative time to breathe, allow us to get to know the 'characters', it acknowledges that lives can be messy and complicated and that the each 'protagonist' may see it differently. It also has time to examine how learning the truth can bring its own issues. 
We have done our best to select the episodes that we think Radio 4 Extra listeners will adore the most, but we would genuinely love to hear from fans which ones they would have liked to see on the list and why.
Listen to the first in the series - Before It Had A Name (from 4 May)
Follow BBC Radio 4 Extra on Twitter

This American Life - official site