Be Sure Your Sin Will Find You Out: Mark Billingham's Rule Book of Crime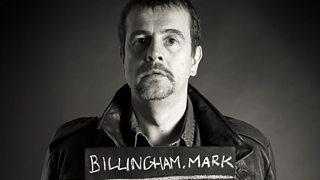 Asking a magician how do you do that? Maybe it's an inbuilt human curiosity to know how things are done that makes us try and uncover the secret rules of the creative process. Movies at home now come with directors' commentary, and behind the scenes secrets, letting you discover that the scary alien was actually made from boxes of oysters. Will I be scared next time I watch? It feeds a need but does it nurture the dreams found in the suspension of disbelief? 
Mark Billingham - bestselling crime writer and creator of Detective Inspector Tom Thorne - and I, made a Radio 4 programme together about the TV detective Columbo. It was a labour of love. Behind the raincoat, cigar and forgetfulness was a story of tantrums, Oscar winning directors and inspiration in great Russian literature.
Mark Billingham on Agatha Christie and the golden age of crime writing.
It was fascinating to go behind the wizard's curtain, but I had mixed feelings when we talked again about Mark choosing some of his favourite crime solvers on the radio. Especially when we plumped for the title: Mark Billingham's Rule Book of Crime. Is it fair to give the game away?
Crime writing, is after all, a puzzle. Crime writers have Hansel and Gretel DNA – forever dropping clues. Trying to bring order to the chaos at the scene of a crime. Mark thinks all crime writers 'borrow', that all 'are standing on the shoulders of giants'. Even if those shoulders are often those of the 'little old ladies' of the Agatha Christie 'Golden Age' of crime in the 1920s & 30s.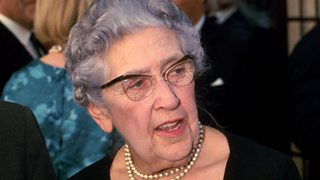 Agatha Christie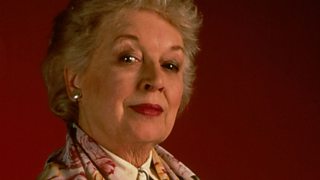 June Whitfield
Mark's crime obsession was kick-started in school by an unusual teacher's love of the greatest detective of them all, Sherlock Holmes. Mark's taste for the darker side led him to the mean streets of Raymond Chandler and a rejection of the 'cosy' world of the whodunit.  Of course tastes change, the crime formula is refined in the webs of PD James's Inspector Adam Dalgliesh, another of Mark's favourites. Currently the world is in the chilly grip of 'Scandi-crime'. Mark was taken with the thoughts of Swedish crime writer Henning Mankell – creator of Wallander – on crime and punishment, when he appeared on Radio 4's Bookclub.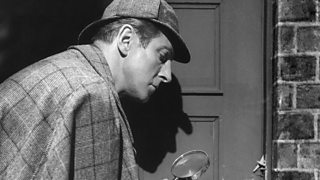 Sherlock Holmes
But there is nothing like discovering a hidden gem, the vital clue in a story, for yourself.  And that's what Mark did in the BBC archive when he found a radio detective series original. It ran from the late 1970s into the early 1980s on BBC national radio. It starred an actor who was in a one off 60s TV classic and was the voice of a classic children's cartoon. It was penned by a writer that worked on TV police dramas Z Cars and Softly Softly. Just who and what could it be?
Like every good crime novel, the final twist will be revealed in Mark Billingham's Rule Book of Crime.
Listen to Mark Billingham's Rule Book of Crime