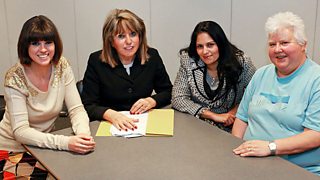 Members of the Woman's Hour Power List Panel: Dawn Porter, Eve Pollard, Preeti Patel and Val McDermi
So how did we get here?
In October we invited Woman's Hour listeners to nominate the women who they thought held the most power in the country. The response was overwhelming. More than 4,000 listeners sent us their suggestions through email, Twitter and Facebook yielding more than 1,600 different names. The task of deciding who would make the top 100 was daunting.
There were prominent doctors, lawyers, scientists, artists and leaders from the public, private and voluntary sectors – many of them accomplished, respected and successful.
And so the panel of judges met for the first time in December at Broadcasting House to discuss how they would set about the task. I was in the room throughout watching them go about it.
The criteria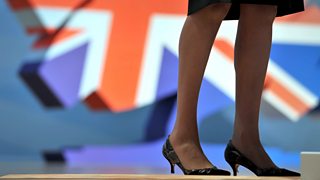 The brief was simple: to compose a list of the 100 most powerful women in the UK at the start of 2013. We placed no limits on who could be on the list, other than to say that they must be British, or operating in the UK today. We asked them to think widely about where we find powerful women.
We also asked them to keep in mind a few criteria in making their decisions. They should consider what impact women have had on the country – political, economic, social, cultural or intellectual.
Could these women make meaningful decisions to bring about change? And did they have the financial resources to bring about that change?
We also asked them to consider the place of leadership, the ability to inspire and to act as role models. However, we left it to them to decide how to balance these factors.
Adele v Joanna Lumley: Measuring power
In addition to the suggestions from listeners, we consulted widely, taking advice from expert witnesses about some of the leading women in their field and about how they measure power, including Baroness Helena Kennedy on law, head-hunter Heather McGregor on business, and The Economist journalist Anne McElvoy on public policy. All of these recommendations were fed to the judges who were also free to bring their own names to the table.
There was agreement that political and financial power could not be ignored; that money can change people's lives. But they also thought that power wasn't just about money or legislation – power was about making a real and noticeable difference. Neither could they escape the overwhelming impact of influencers – those who could change the way we think. And then there were the celebrities and role models who were prepared to use their power… and the curious question of whether David Cameron would be more likely to pick up the phone to Adele or Joanna Lumley?
The Final 100
The final list reflects these competing views of power and the process of negotiating how individual women used their power. Persuasive cases were made for individual women including JK Rowling, Chrissie Rucker and Denise Coates. They listened, discussed and reached deliberate decisions. Weighing up the relative ability of women ranging across every sphere to make an impact was not a process for fine metrics. Comparing the merits of a FTSE listed CEO and an artistic director proved to be an art, and not a science. And in one sense what the women who have made it on to the list have in common is an ability to set the agenda in 2013 and to see it through.
The panel took the decision that given the breadth of talents and achievements they were comparing, it made sense to rank only the top 20 names. After that it was agreed that the distinction between one number and the next was less meaningful – particularly when you might be comparing the power of a chief executive with a leading scientist.
And who was left off the list?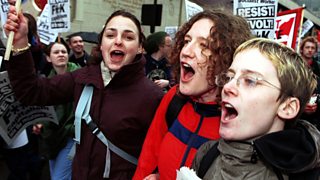 The judges were keen to find women from every background in every area of life. There was disappointment that there were gaps where they did not find women in the most powerful jobs – in areas such as newspaper journalism, pharmaceuticals and the Armed Forces.
There was also disappointment that the list was not more diverse and that no woman from an ethnic minority had made it into the top 20. But there was a hope that the legacy of the list might be as a reality check; that it might open a conversation about what needs to done to change things.
In the interests of transparency they took the decision to withdraw themselves from consideration. And as presenters of Woman's Hour, Jenni Murray and Jane Garvey were not eligible for inclusion.
More importantly there were nearly 1,500 women nominated by our listeners who have not made the list. There were women, whose careers have been dedicated to curing disease, entertaining people, running our schools and hospitals and leading our communities.
There were many brilliant women who the judges considered, but ultimately left off the final list.  But, in the end this was not a testament to the many amazing achievements of women in 2013 – it was an attempt to capture the women who have power now.
Follow the Power List Live Blog as it is announced
Listen as the Power List is announced live from the Radio Theatre
Hear the Power List discussions so far