Listeners to BBC Radio 4 are in for a surprise on Saturday 29 March when some of the nation's best loved characters invade the station and take over the airwaves. As part of a full-day celebration of all things character, some of our nation's finest creations will be pushing the regular Radio 4 presenters out of their seats and sneaking behind the guest microphones.  There will also be a host live events taking place across the country.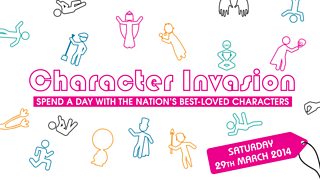 Dawn French will be stepping back into Reverend Geraldine Granger's shoes and heading out of Dibley to offer her alternative Thought for the Day on the Today programme, written especially for Character Invasion by Richard Curtis, and Chris Packham will be reporting from the streets of New York for Tweet for the Day, hot on the trail of Avis Giganteus - a large, conspicuous and highly vocal species – commonly known as Big Bird.  And who knows what Lynda Snell, Marvin the Paranoid Android and Roy of the Rovers will get up to when they storm the studios.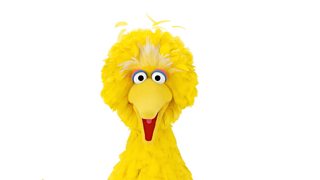 Beginning with a new production of Hamlet - often thought of as the definitive character portrayal - starring History Boy Jamie Parker and broadcast over five afternoons in the week leading up to Character Invasion Day, to double Booker Prize winner Hilary Mantel and Bridget Jones creator Helen Fielding talking about what it is like to let go of a character.  Actress Maxine Peake will also be reflecting on the nature of character and reality, in conversation with Sally Hawkins, Michael Sheen, Anne Scargill and Adil Ray in 'Archive on 4: Portraying Real Lives'.
The original cast of The Hitchhikers Guide to the Galaxy will continue to shake up the Radio 4 schedule when they reunite for a special performance, broadcast live from the BBC Radio Theatre in Broadcasting House.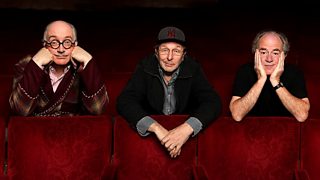 Gwyneth Williams, Controller, BBC Radio 4 says: "What makes some fictional characters stay with us all our lives?  Why does it take fictional characters to reveal deeper human truths?  And what really brings these characters to life?  I am delighted to announce anarchy on Radio 4 for a day when some of our favourite characters from drama, literature and comedy will be dropping in and out of the schedule when you least expect it to explore and examine the nature of character." 
BBC Drama venues across the country will be opening their doors for the day, giving the public a rare chance to see behind the scenes, meet their favourite characters and the people who play, write and create them.
Events will range from a Doctor Who special effects masterclass in Cardiff, screenings of brand new episodes and the chance to meet the casts of MI High, Wolfblood and Dumping Ground with CBBC in Salford, meet The Archers and discover just how they create Ambridge using only sound in Birmingham, learn how to make your own radio drama in Belfast and join a discussion with Michael Rosen in Bristol.  Actress Maxine Peake will be in conversation in Salford and audiences will get to see the studio in action in Glasgow.
For information about Radio 4's Character Invasion Day and a full list of events and details on how to book click here.