Latest RAJARs for Radio 4 & 4 Extra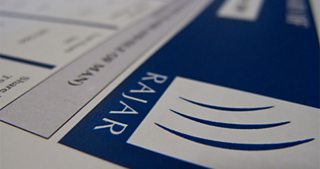 Another Rajar day – and another good quarter for Radio 4 in the latest set of figures, which cover January - March 2013. I'm delighted that Radio 4's unique flagship programmes such as Desert Island Discs, In Our Time and Woman's Hour are getting record audiences and enticing more and more listeners each week to such brilliant broadcasters as Kirsty Young, Melvyn Bragg, Jenni Murray and Jane Garvey.
Sian Williams and Richard Coles have seen the extended Saturday Live attract increasing audiences. It's also clear that the twists and turns of The Archers are keeping our listeners hooked on life in Ambridge! 
Congratulations to all our talented teams and keep listening...
Here's what the Radio 4 Audiences team told me:
Overall it's another strong set of results for Radio 4 with 10.76m adults tuning in each week – this is the station's 5th highest reach figure since the current RAJAR methodology. We also had a record share of 12.8% this quarter, and with 21% of the population of this country tuning in each week, we've started the year pretty much where we left 2012.  Radio 4 Extra also had another solid quarter, with 1.642m adults tuning in each week (down only slightly by -43k on last quarter), and record share at 0.95%. Our listeners this quarter were tuning in for longer, with an average 5.58 hours per listener per week – a new record for the station.
Once again, Radio 4 has the most loyal listeners of any network station with the average Radio 4 listener tuned in for 12 hours and 17 minutes a week in Q1 2013 – up by 13 minutes from last quarter and stable on last year.
News continues to be hugely popular amongst our audiences with 9.2m listening each week (slightly down on last quarter but up on last year) and our drama audiences were up both last quarter and last year at 7m. The Archers saw its strongest weekly reach since the record breaking Q2 2011 with 5.08m listeners each week and Radio 4's comedy listening remained relatively stable, with 5.7m tuning in.
A number of Radio 4's flagship programmes have seen their numbers grow this quarter with Desert Island Discs getting record reach and share (3.08m and 13.0%), Woman's Hour and In Our Time both saw record reach (3.66m and 2.26m respectively), and Saturday Live's 9am-10.30am slot also saw its highest reach since at least Q3 2005 (2.44m).
Gwyneth Williams is Controller of BBC Radio 4 and BBC Radio 4 Extra