The Industrial Revolution (and the In Our Time Puppy)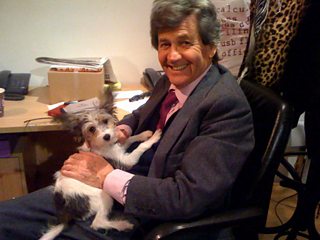 I don't think I've ever done this before. I'm lying in bed at a quarter past five in the morning, dictating the newsletter before I've done the programme. This is because we are doing a live programme, pausing for an hour or so and then recording a programme. After which mince pies with the In Our Time team. After which diving into the West End to take one of my daughters for a Christmas lunch. Then a meeting. Back to Poland Street to clear up the week's work and more mince pies, and jingling through the snow to Euston and into the deep North.
So there wouldn't be time for me to do it afterwards and it would be unfair to Ingrid to ask her to bang this out on Christmas Eve. Hence the prologue form. It has possibilities. What are they going to say? My view of the Industrial Revolution is hero-based. Men like my father who left school at the age of about fourteen but were full of invention and intelligence, thwarted in the established system, turned their hands to invention and exploring the mechanical world.
Out of the cottages and small coalitions in the northern counties and parts of Scotland came a revolution which eventually rippled round the world. Aircraft hangar factories in China are based on factory systems established in Derbyshire. We live still in an age wrought by coal, iron, steel and the almost inexplicable surge in intelligent design by a few northern men. Yet again, a small cluster making a seismic difference.
There's something about the North that I'd like to write about one day. It's not a nation, of course. And it is part of England. But whenever you go there it's such a separate place. Not only the landscape - the Lake District, the Peak District, the Yorkshire Dales, the expanses of Northumbria. And not only accents and the dialects obdurate still and still spoken well. Perhaps it's the Norse infusion. Perhaps it's because it has taken such a battering over the last thousand years, being laid waste by William the Conqueror and, in its own terms, laid into on and off ever since.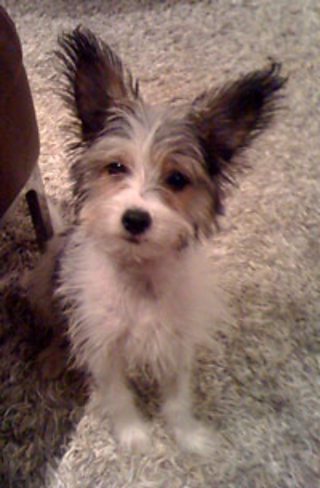 It's been a place from which rebellions have come and a place where individuality of religion, for instance, has persisted most strongly. And then there's this great Industrial Revolution. I wonder what they're going to say? In the briefings and the extracts that I've read, there is a tendency to play down the contribution of individuals. There is talk of how the colonial possessions of Britain gave it a flying start. Of how the slave trade brought in goods which plumped the economy and the Indian textile industry fed, and was fed by, Britain in protectionist and unfair ways. There is talk about mercantile nexus. On it goes. With some historians it's a bit of a fight to foreground individuals. All is flow. Perhaps I'm being unfair. One of the pleasures of this programme is to have your own ideas and find them expertly proved to be wrong when you hit the air at 9:02.
Looking at the bleak midwinter outside my bedroom window, it's difficult to believe that the days are lengthening. Hilly Hampstead has been Dickensian. Over the weekend, trying to post Christmas cards, I had to go from one postbox to another as the Post Office had sealed up the main boxes for ergonomic reasons (I hope that's how they spelled it; it was to do with health and safety). The pavements had become slides, like the great slide in A Christmas Carol. And kids whizzed down them while we, their elders, tiptoed tentatively, looking for a post box with an open mouth. Hampstead Heath was wonderfully child-full. Sledges galore and snowball fights wherever you looked. One young American girl was expertly making a pile of snowballs and instructing a young boy, who was rather nervous, I thought, and was probably her brother, but the thing was to have "a stockpile of snowballs".
One great lack this year has been no sighting of a Salvation Army band. It never fails to turn up in Hampstead High Street. But either the weather put it off (which I doubt) or I didn't turn up when they happened to be there. It's a big miss. There was a brass band on the concourse of Leeds Station a week or so ago, so perhaps that will have to do. But it's not the same as the Salvation Army band. Perhaps they were playing to the passengers lining up outside St Pancras Station. Interestingly, it was the Salvation Army who turned up with tea and biscuits as they have done in the East End of London for more than a century now.
So, out of bed, back to the notes, off to work and a Merry Christmas to everybody. I hope you don't mind if for my New Year newsletter I enclose a link to a couple of photographs. If anything sensational does happen after the programmes, then I'll try to persuade Ingrid into a postscript. Otherwise a Happy New Year.
PS: Well, that first programme certainly went in a direction we had not anticipated. By "we" I mean the producer, Tom Morris, and myself. We wanted to go steadily through coal, steam, canals, iron ... Instead I think what happened was that we hit the crunch of what is going on in historical interpretation today. On the one hand, there seems to be the cutting down of the value and importance of individual contributions.
On the other, the building up of a form of knowledge which masses various strands together and considers the interconnections between these masses to be, in themselves, instigators of particular change. It's a question of balance and we got rather overheated, I think; in the context of a live programme where opinions are strongly held, disagreements sometimes come out rather heatedly. But it's worth disagreeing about. Clearly there is more to come and as I dictate this I'm trying to get ready for programme 2 - the consequences and the legacy. But I think that's it for 2010. Back to the dogs and I'll be back on January 6th.
Melvyn Bragg is presenter of In Our Time