Open Air – a collaboration with Artangel
Editor's note: Open Air is a series of audio artworks by five artists, and their broadcast marks the launch of Open – a collaboration between Artangel and BBC Radio 4. Russell Finch, co-producer, explains more about these unique commissions. Hear them at 9.02 each morning this week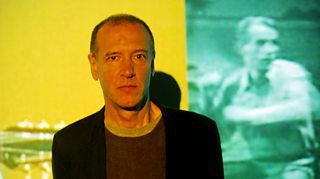 Christian Marclay
"The pictures are better on radio." In my line of work, I hear that phrase a lot. Strangely though it always seems to come from a radio person. For some reason you don't get many artists or film makers saying it.
Which is where the new series Open Air comes in. Beginning on Monday, Open Air consists of five playful and surprising audio interventions, stripped across the week at 9.02am after the Today programme. The idea behind the project was to select five leading artists – Christian Marclay, Ruth Ewan, Mark Wallinger, Susan Hiller and Peter Strickland – and to give them a blank canvas of three minutes of Radio 4 airtime. Their challenge was to decide what to do with it.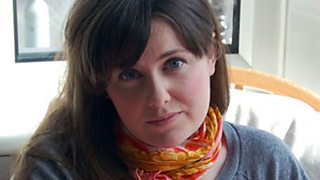 Ruth Ewan
We hear a lot about arts and culture on Radio 4 – programmes like Front Row, The Film Programme and Open Book, as well as the rich output of drama, readings and poetry – but what we want to do with Open Air is to showcase contemporary art on the network by bringing it to listeners at this key point in the morning schedule. It's clear contemporary art is one of the most creative energies in our culture. We just need to look to art colleges or independent cinema to see how art has cross-fertilised with other disciplines like music, fashion or film. Open Air goes some way to getting that rich creativity onto radio.
It's all part of Radio 4's wider collaboration with the arts commissioning body Artangel. Open Air is just the first part of Open, an ambitious joint initiative to commission ground-breaking art projects that will transform the UK's cultural landscape. The transmission of Open Air marks one month until the deadline for artists to submit ideas for Open – 29th April.
For me and my co-producer Joby Waldman, it has been almost surreal to see how this idea has evolved into five pieces of art, which will, we hope, provide a unique and inspiring experience for Radio 4 listeners. An omnibus programme on Saturday 30th will give listeners a glimpse into the creative process behind each of the pieces, with specially recorded interviews with the artists.
What do the pieces sound like? Well, I'm afraid everyone will have to wait until next week to find out – after all, in the art world, a premiere is a premiere. It will be a first for us all – the unveiling of five new works of art, made especially for Radio 4, each morning at 0902. 
Russell Finch is co-producer and head of features at production company Somethin' Else.
Listen to the Open Air programmes
Follow Radio 4 on Twitter and Facebook
Follow on Twitter using #R4OpenAir