Welcome to the roaring "Twenties"…
This is traditionally the darkest and bleakest time of the year. New Year can feel frantic, with pressure from new resolutions, back to work or school, the shock of the morning commute and the return to the routine. But it also is a time of hope and trying new things. A good moment to look back and forward, and a great time for the light that great music and culture together can bring into our lives.
Last year on BBC Radio 3 we established our "after dark zone" that fits the mood at that time of night with the experimental, the avant-garde, the slow and the unexpected. From the sculpted sounds of Night Tracks, the ambient exploration of Unclassified, the journey out there in Late Junction, the New Music Show and the reflection of the best of the new British improvisatory and jazz scene in Freeness, as well as our Slow Radio programmes, the essays and discussion of arts and ideas in Free Thinking, we have something to engage your mind at night and allow you to think of the world afresh. And you can listen to things like Night Tracks or our Arctic Walk with Horatio Clare, with sounds of sculpted wind and poetry anytime on BBC Sounds, bringing liminal atmosphere to your life at any time of day or night.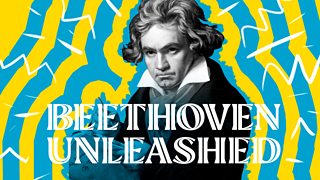 The New Year is also a time to look to the future, and ours will be framed around the 250th anniversary of one of the greatest composers of all time with Beethoven Unleashed. Throughout the year we will be unleashing his brilliance and unlocking new perspectives, examining all aspects of Beethoven's life, the music he created and the influence that it has had, including on music being created today. The full line-up is now confirmed.
I think Beethoven is a composer whose works have many possibilities for fresh listening. From the way his piano sonatas expanded the possibility of what that instrument could do, to the way that he played with orchestras' tempi and colour, often presenting us with things seemingly impossible and extreme. Works you think you know are always worth a listen to – be it a new performance or an old one listened to with fresh insight.
I'd like to take this moment to nod to Donald Macleod, who kick-started his 125-hour Beethoven marathon this week. It is the single biggest composer profile ever on Composer of the Week, alternate weeks throughout 2020 dedicated to a different, in- depth aspect of the composer's life. If you are not sure where to begin with our Beethoven celebrations, the Beethoven Unleashed Collection page is a brilliant place to start: but I'll also run you through some particular highlights.
This weekend a very special concert with the BBC National Orchestra and Chorus of Wales recreates Beethoven's infamous 1808 concert. Lasting four hours, the concert featured the premieres of his 5th and 6th symphonies as well as his 4th Piano concerto. Prof David Wyn Jones's article explains the background to the 1808 concert and what it was like to be there. That kind of experience is what we aim to bring across the BBC and its Orchestras and Choirs, with Radio 3 at its heart.
The BBC Philharmonic will join forces with the Hallé for a complete Manchester/ Salford cycle of the symphonies starting this month. Later in the year, the BBC Scottish Symphony Orchestra under Thomas Dausgaard will present a Glasgow cycle of the symphonies as part of its Beethoven Roots festival. The orchestra will also present forgotten works by some of Beethoven's female contemporaries so that his symphonies can be re-evaluated in their contemporary context.
All this and much more. And do catch up with David Lang's Prisoner of the State – a re-imagining of Beethoven's only opera, Fidelio, by the BBC Symphony Orchestra and BBC Singers, with students from the Guildhall School of Music too. And I can't possibly talk about the BBC Proms yet… but needless to say you might imagine there will be a Beethoven-shaped footprint in the schedule… but there, I've said too much already.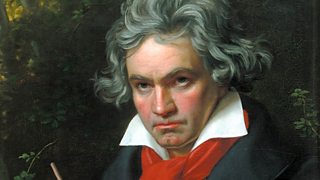 Elsewhere, in our arts content, I'm also particularly excited to bring Timothy X Atack of Forest 404 fame to BBC Radio 3 with an immersive drama called Beethoven Can Hear You, following Beethoven's journey of hearing loss. Meanwhile Dissecting Beethoven, a Sunday Feature presented by the eminent neurosurgeon Henry Marsh CBE and Radio 3's Georgia Mann, uses Beethoven's autopsy as a key to an exploration of his health. The Listening Service will provide an essential guide to the composer – all you need to know in 30 minutes.
This Beethoven season is an example of what we can do at Radio 3 – not just giving you a cursory glance at something, but allowing you to look properly, to take in and consider something that may seem to be familiar. We do this because we believe arts and music make the world a better place. They bring people together through different perspectives and shared experiences, providing a place of inspiration, as well as a way to navigate a complex world. We want to enable as many people as possible to have life-changing Beethoven and other musical and arts experiences at the touch of a Radio 3-shaped button on their phone, radio, computer or television.
Our in-depth focus on Beethoven's 250th anniversary will also allow us to see Beethoven for what he was – an enlightenment figure, a composer who pushed the boundaries of music despite or perhaps because of physical and mental anguish. He was a man who left an impression on the world. The music he created lives for us and helps us understand humanity and what it means to be human more acutely.
It's the very essence of what Radio 3 is about – presenting music that is live and recorded in new contexts, giving listeners time to think about the music and what it means for them, always listening afresh. Together with BBC Orchestras and Choirs, our New Generation Artists (in their 20th anniversary year), the BBC Proms and BBC Ten Pieces, we can allow many people to discover and to re-evaluate Beethoven and what he says to us; greater understanding of one composer's struggle through his art can help us better understand the complex world in which we live. That's why we present the complex culture we do on Radio 3. It's all about living. From classical music to arts discussion, documentaries to essays, drama to sound art, video games and film music, to jazz, world, ambient, electronic and the avant garde, there is a Radio 3 for everybody – we welcome you to join us on BBC Sounds, DAB, online, and on FM.
Let Beethoven be unleashed….
Alan Davey, Controller BBC Radio 3, BBC Orchestras and Choirs, and the BBC Proms