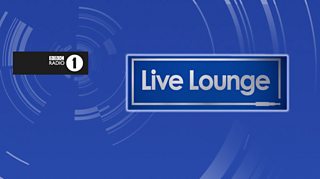 Last week, we re-launched Radio 1's Live Lounge website. It contains an archive of 426 Live Lounge sessions dating back to 2007, showing who played when, where and what they played.  Each entry has photographs, and some of the more recent ones have audio and video.
The new site looks great on mobile, and from now on all Live Lounge videos will play on your mobile too.
The Live Lounge is the biggest launch so far on our new events platform, which we lovingly call Eavis (in honour of the man who runs the best festival in the world, Glastonbury's Michael Eavis). 
The platform has so far hosted, amongst other things, Hackney Weekend, Radio 1's Teen Awards, and 1Xtra Live. We've been developing the new platform throughout 2012, and it represents a big change to the way we manage our events coverage online. Putting the Live Lounge data into the system is a big milestone, and I thought I'd take the opportunity to explain why.
In the beginning there were webpages. People like me wrote them in HTML code – not exactly 1s and 0s, but not far off. They were utterly static – no better than pages of a book really, except that you could easily click from one page to another. It might surprise you to know that, as recently as last year, large chunks of the BBC radio websites were still made in exactly the same way. Pretty cumbersome to maintain, and very few opportunities to create useful and interesting journeys between pages. We're trying to phase them out in favour of a more semantic approach.
"The Semantic Web" is a concept where information isn't stored as text in pages, but as data in databases, where every single bit of data has meaning – hence "semantic".  Instead of building hundreds of manual web pages, we build one web page as a template, and the content spaces are filled with data from the database when you access the page. The resulting web page might seem very similar to you the user, but the power of having all that data is huge.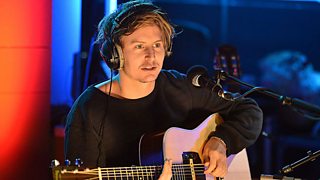 Ben Howard in the Live Lounge
At a very basic level, we can start to present the relationship between the various bits of content.  For example, on the page for Ben Howard's December 2012 Live Lounge, you can see a box suggesting Similar Acts who have performed at recent BBC events, as well as other Live Lounge appearances by Ben Howard over the last few years (there are two more). We have also connected the Live Lounge database with the BBC Music database, which is powered by the open source MusicBrainz system that gives every single artist in the history of music a unique ID number. That's how come you can see a set of useful Ben Howard's web links on the side of the page.
In my mind, this is just the beginning. Many of the BBC's major products – such as iPlayer and the /programmes pages – are semantic systems, built in a similar way.  It's pretty exciting to think of the possibilities of connecting the Events database to other parts of BBC online, and create interesting, meaningful journeys around BBC content, on all sorts of devices. Watch this space!